EMD F unit in local service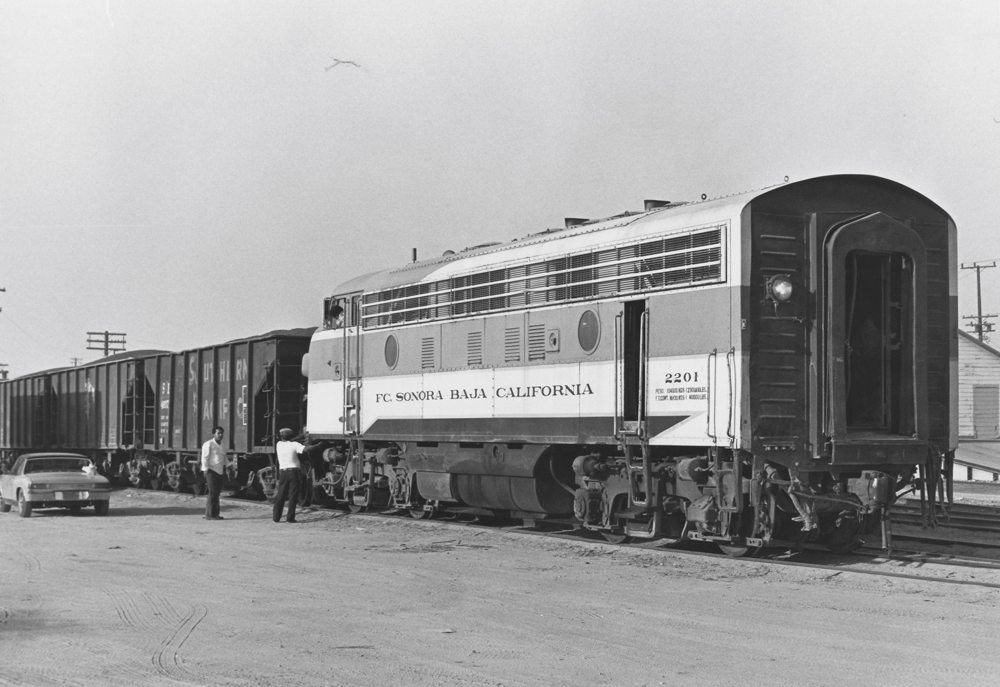 ---
EMD F unit in local service: Back in the 1950s and '60s, it was not unusual to see a freight cab unit switching an online yard or working a branch line, although they were built to run on main lines, not secondaries or as switchers. But when a local crew went out to their train, if that was the assigned power, so be it.
It's not that management was doing it on purpose. When the roundhouse personnel looked at what power was available to power the day's trains, he or she couldn't be picky. The work had to get done. By the 1970s, however, such outings were getting rarer or almost nonexistent.
So, it was a pleasant surprise while railfanning in the extreme southeast corner of California, near Calexico, looking for a train to photograph that I spotted a silhouette familiar to Southern Pacific fans everywhere: an EMD F unit. The railroad had hundreds of them. But what was SP doing sending a road unit like an F to the comparative backwaters of the system?
It didn't.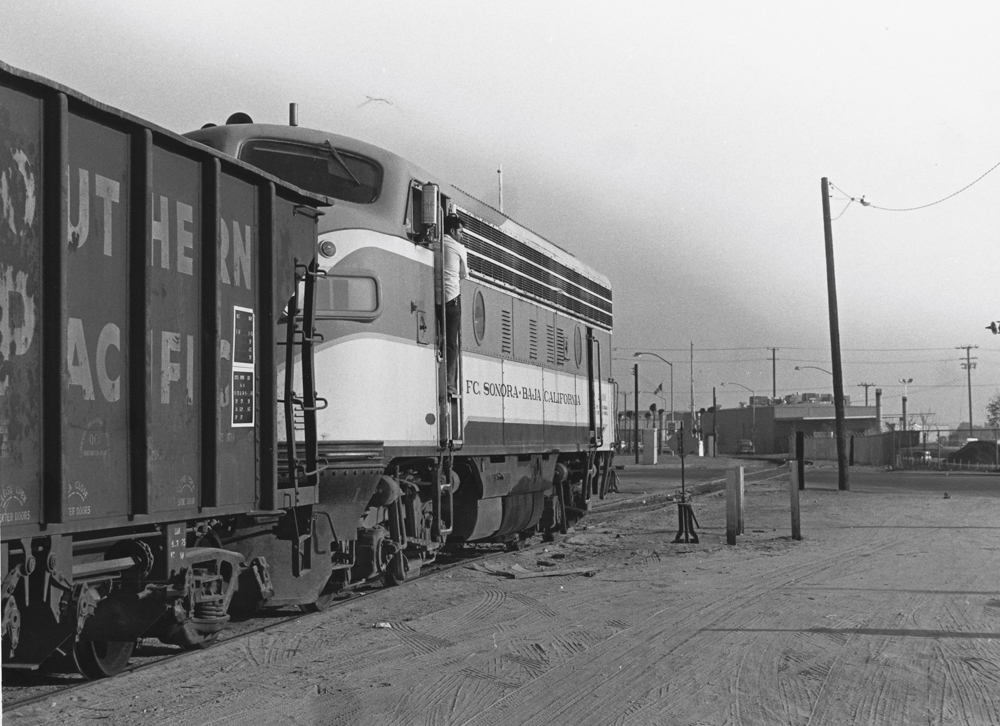 ---
I had completely forgotten about SP's interchange with the Ferrocarril Sonora-Baja California, a Mexican railroad providing freight and passenger service between Calexico and Benjamin Hill, about 400 miles to the southeast. More than a decade later the little line was absorbed into NdeM, or Nacionales de Mexico. Passenger service lasted another 10 years.
But on this warm May day, all that was in the future as I watched the F7, a 1949 product of EMD, working around its freight train, and with the gate protecting the international border into the United States unlocked and open, shoving its cars across the border and onto the Southern Pacific. The crew then walked the unit to a parallel string of cars destined to go south, coupled up, and backed down the SBC main. The gate was closed and locked, and the area became quiet once again as the backwards F unit powered its train away.
Today SBC is part of NdeM successor Ferromex — created when the national system was privatized at the end of the 20th century — and the crew is probably long retired. The F7? Surprisingly it still exists, reportedly at a rail museum in Yucatan awaiting restoration. After working a lot of hot south-of-the-border summers, its preservation is well deserved. Even if it wasn't the perfect tool for the job.