EMD ECO locomotives mark 15 years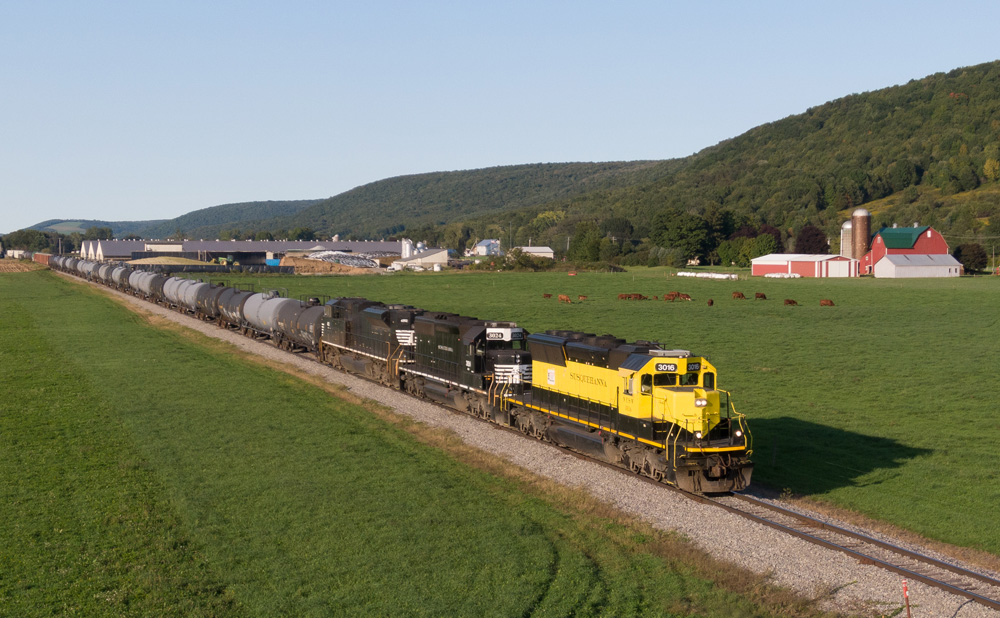 EMD's 710ECO line of eight- and 12-cylinder prime movers celebrates its 15th anniversary this year. Introduced in 2007, this repower package was the company's answer to the expanding market for low- and medium- power gensets sold at the time. While the company sold far fewer ECOs than gensets, time has proven the longevity of the rebuilt EMD locomotives to be superior to gensets, as the number of active gensets has greatly diminished over the years.
The EMD ECOs have been built by EMD/Progress Rail or sold as kits to customers that chose to rebuild their power in-house. The kits generally contain a new 710 ECO engine, alternator, EM2000 control system, additional cooling equipment, and an automatic engine start-stop system. The kits can be designed for any emission level from Tier 0 to the current Tier 4 standard. ECOs have been sold to every Class I railroad except CN, along with a handful exported to other countries.
Since many repowers replaced the existing 16-cylinder engine with a smaller eight or 12-cylinder engine, early repowers typically didn't need cooling modifications that were visible externally except for 12-cylinder Tier 3 or Tier 4 repowers, which required a new flared radiator system to accommodate the additional cooling equipment. To simplify its parts inventory, EMD settled with the larger flared radiator hood several years ago for all 12-cylinder repower kits regardless of emission tier level.
While the vast majority of the 710ECOs built to date used existing locomotive cores to begin with, Canadian Pacific's order of 150 GP20C-ECOs are unique and were all built with a new frame, cab, and long hood. Canadian Pacific provided many internal components from 150 retired and scrapped GP9s for EMD to rebuild and use inside the GP20C-ECOs to qualify the locomotives as Tier 0 emissions, using each GP9s build date to set the tier level.
While sales have been largely flat for ECO repowers recently, it's still a viable alternative in the rebuilding market for railroads looking to upgrade older equipment in their fleet.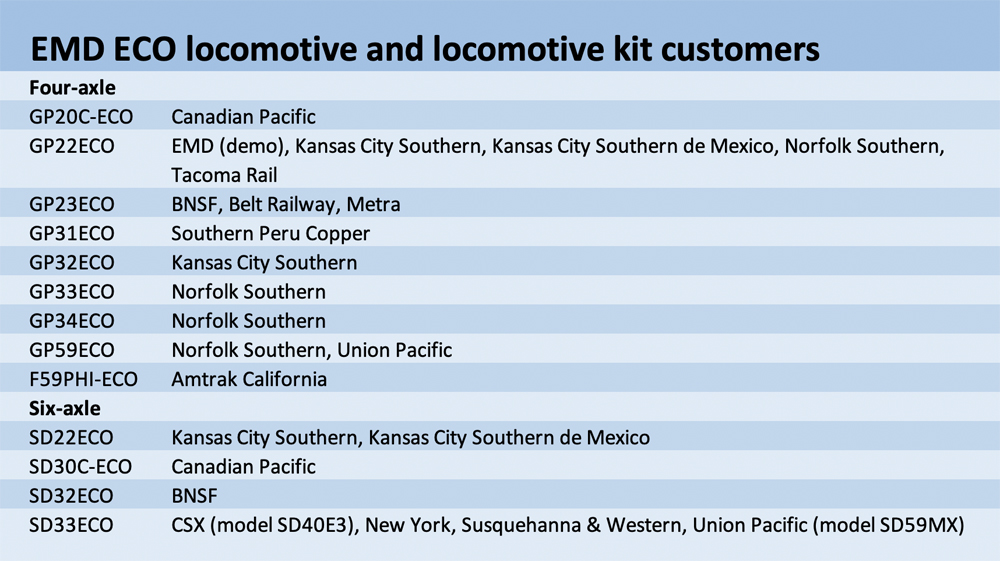 More locomotive news here!