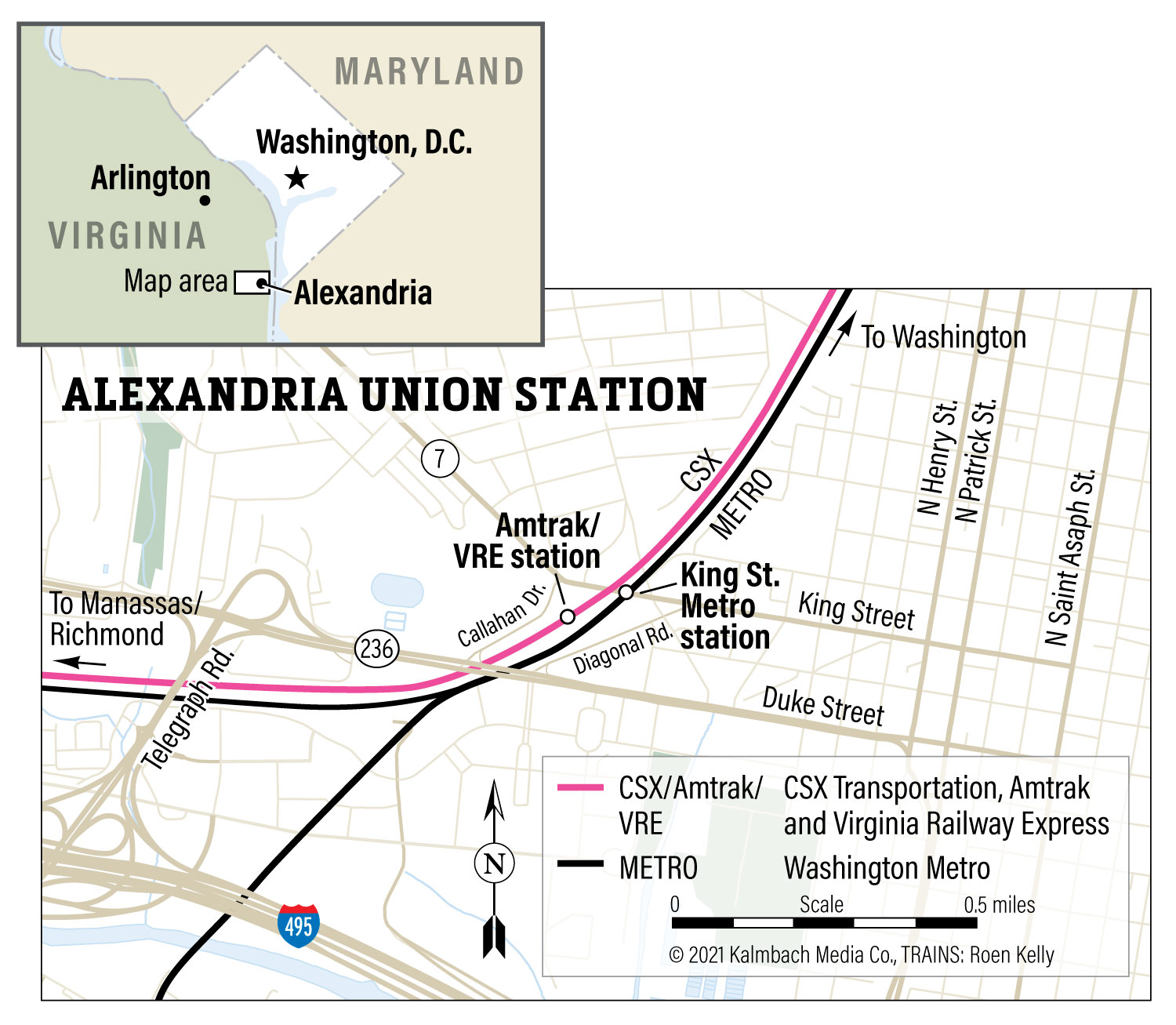 LOCATION: Alexandria, Va.'s Union Station is located on King Street, and is about 8 miles south of Washington, D.C., on CSX Transportation's main line between the Northeast and Florida. Passenger service is provided by both Amtrak and Virginia Railway Express. Highway access is provided by numerous surface streets including U.S. Route 1. The Washington-area Capital Beltway (Interstate 495), passes a short distance to the south.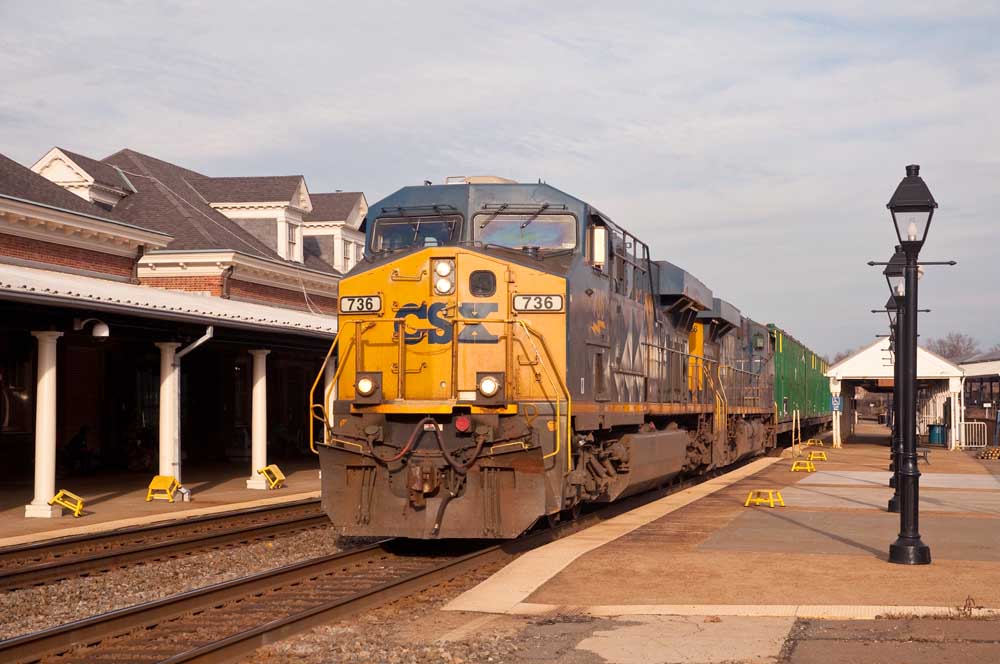 TRAIN-WATCHING: CSX runs three scheduled manifest trains each way through Alexandria and two intermodals. Coal trains and empties are also seen on occasion.
Most Amtrak long-distance trains operate triweekly, including the Silver Star to Miami; the Carolinian to Charlotte; and the Palmetto to Savannah, Ga. The Silver Meteor to Miami operates four times weekly. Amtrak also has daily Northeast Regional service to multiple locations in the commonwealth.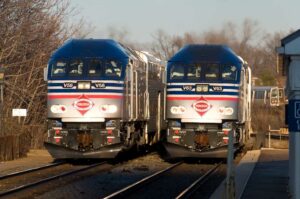 Virginia Railway Express operates commuter trains on two lines from Washington, D.C.: to Fredericksburg (via CSX) and to Manassas (via NS) Monday through Friday. The routes divide south of the station. They are operating on a reduced-frequency basis, with five round trips on the Fredericksburg line, and four to and from Manassas.
Rail-transit fans will note that the trains seen most frequently at this location are on two lines (Blue and Yellow) of the Washington Metro, which run daily. The King Street Metro station is just east of the CSX tracks.
The most convenient place to enjoy the action is from the station platforms. They are situated on either side of tracks two and three, which are closest to the station building; track one, which is used exclusively for freight, is behind a fence on the track-two platform.
RADIO FREQUENCIES: CSX road, 161.550; CSX dispatcher, 160.410.
FOR THE FAMILY: Union Station is located in the heart of "Old Town" Alexandria. The George Washington Masonic Memorial is directly across Callahan Drive to the west of the station; the climb offers a nice elevated view of the surrounding area.
Also nearby are the Alexandria National Cemetery (not to be confused with the better-known facility in Arlington) and the African American Heritage Memorial Park. Numerous other specialized museums are located in or near Old Town.