Control cars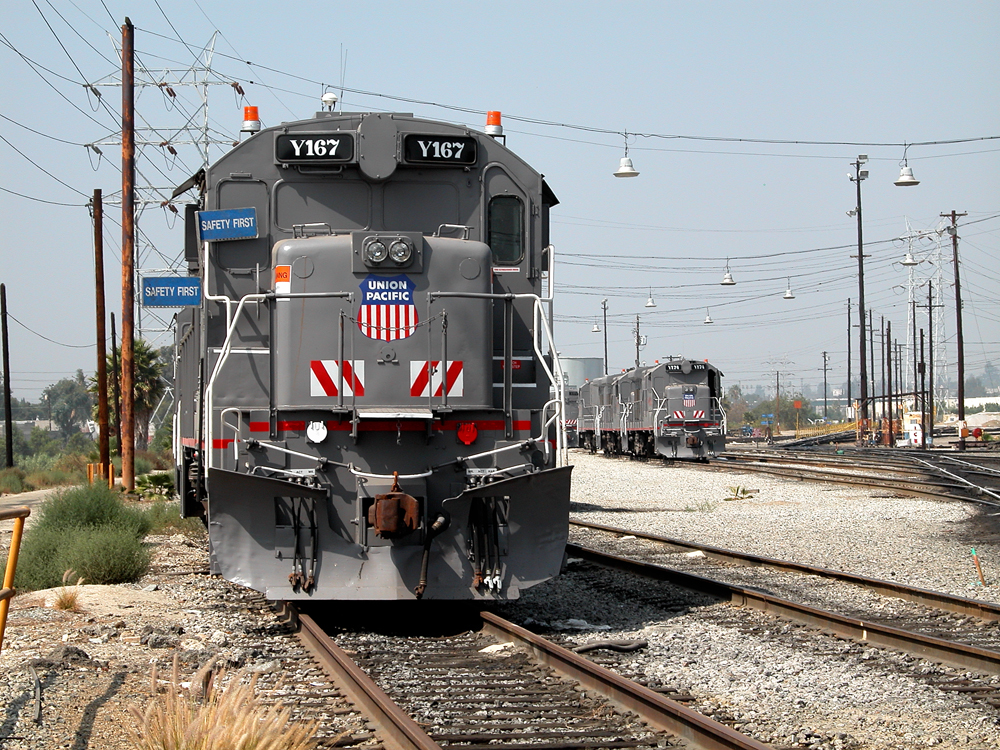 Always looking for more effective ways to be a railroad, Union Pacific in the early 2000s experimented with what was perceived as a better method of performing switching using remote-control locomotives. 
Traditionally, a regular locomotive is outfitted with remote-control equipment and assigned to those duties. That's all well and good until the equipped unit needs routine servicing or is otherwise offline. Then, another RC-equipped unit will have to be dispatched to take its place. By its very nature, that's not a recipe for locomotive usage efficiency. 
To streamline the situation, Union Pacific embarked on a solution. Instead of the radio equipment being installed on an active locomotive, the railroad created what was referred to as a control car — a retired diesel that was rebuilt as a platform to house the electronics. Connected to a diesel, any diesel, movements are sent to the control car that relays everything to the diesel, thus eliminating the use of tying up a specific diesel.  
The railroad dug through its locomotive roster and tapped dozens of retired General Electric four-axle B23-7 and B30-7 road-switcher variants to become the necessary platforms. Painted gray with red accoutrements, their cabs were guttered, windows painted over, and fuel tanks removed. In doing so, their new moniker became Control Car, Remote Control Locomotives. 
"It was quicker and less expensive to take retired GE's and convert them rather than install radio control equipment on additional locomotives," remembers locomotive and railroad consultant Michael Iden, formerly general director of Car and Locomotive Engineering at Union Pacific. "They were scattered around the system. Crews weren't especially fond of them." 
The units were numbered in the UP system and enjoyed a few years on the railroad before they were put out to pasture, with many of them becoming platform fodder for newly ordered RailPower gensets. With no tears shed, UP had replaced them.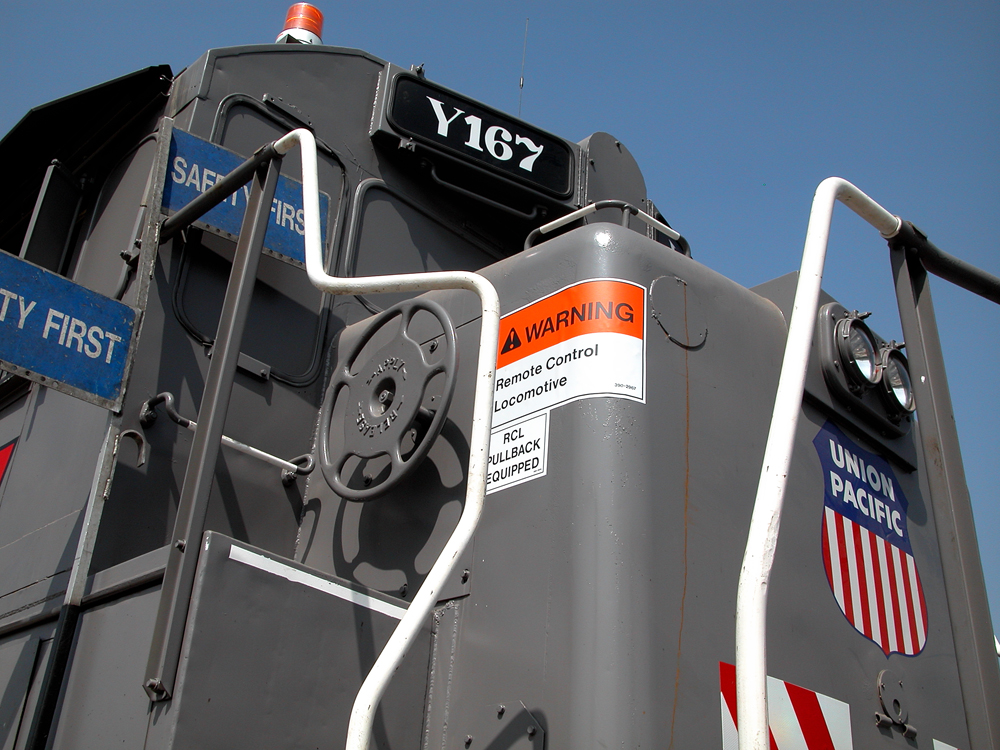 Like the history of locomotives? Check out more articles here.