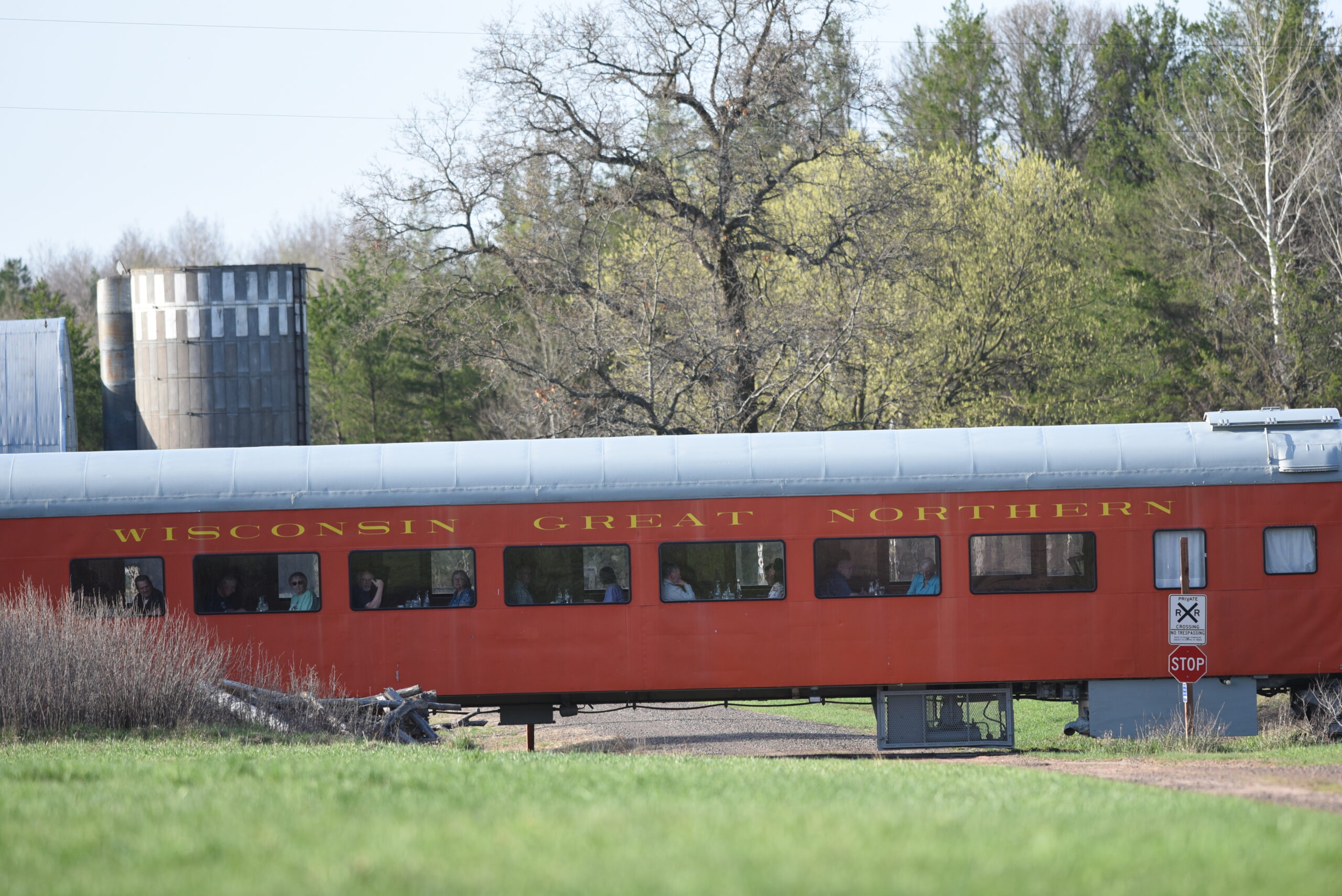 TREGO, Wis. — Wisconsin Great Northern Railroad opened its scenic bed and breakfast and dinner trains May 10, 2022, after being closed to passenger operations for 784 days due to the COVID-19 pandemic.
The popular scenic train operates over two former Chicago & North Western Railway lines in Northwest Wisconsin, based out of Trego, just north of the former division headquarters in Spooner.
"This is exciting," says Robert Tabern, director of passenger development at WGN. "During the closure it reminded me of how passenger depots that once served passengers became a work area, our depot reminded me of that during improvements to the line. Saws and tools have been moved out in anticipation of passengers being served again."
The tourist railroad took on numerous projects to keep its workforce employed during the pandemic, according to Tabern. Work on equipment and a major track rehabilitation covering nearly two miles of line were among the projects.
Additionally, Wednesday night's train featured the first run of a former Canadian National Railway 48-seat dining car. The car, Cascade Falls, underwent a 2-month restoration and is now a part of the dinner train.
"To be able to share what we have done with our infrastructure in the last two years is beyond exciting," says Mardell Vreeland, office manager and co-owner with her spouse, Greg Vreeland.
Retirees Dave and Anita Kiral of Dodge, Wis., celebrated their 22-year wedding anniversary with the ride. "The last time I rode a passenger train was on the Chicago & North Western 400 out of Winona to St. Charles, Minn.," says Dave. "It was a Boy Scout trip, and I can still see that ticket, 41 cents!"