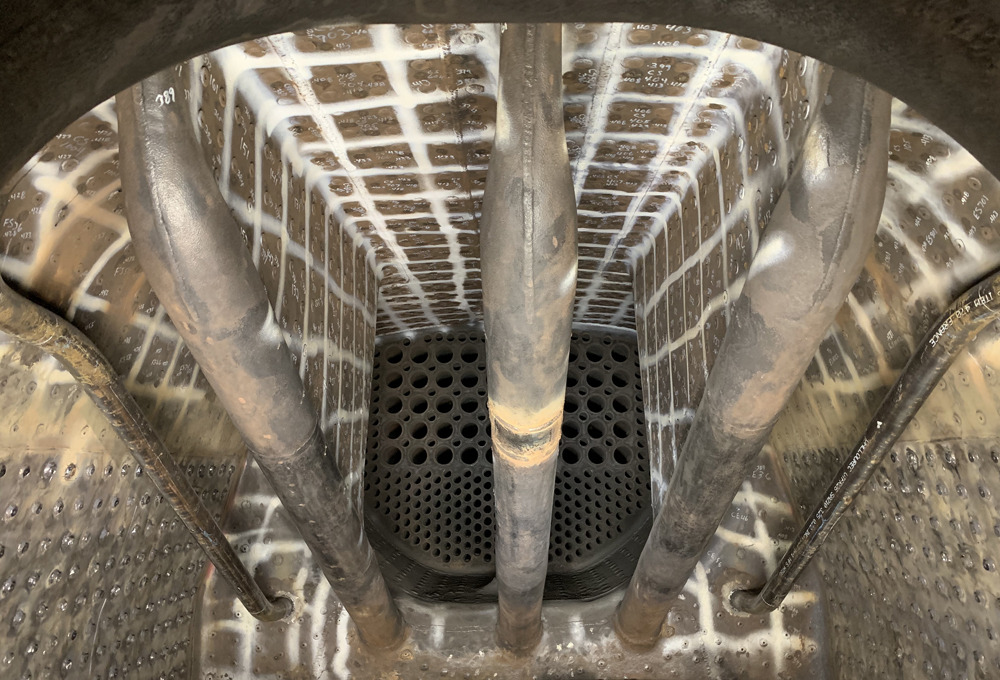 ---
CLEVELAND – Restoration of Reading T1 4-8-4 No. 2100 by the American Steam Railroad Preservation Association, a 501c3 non-profit, has reached another milestone with completion of welding work within the firebox grate area.
The work included welding of 548 new side sheet flexible and rigid staybolts, the welding of the inner sheets to the mud ring, and the installation of two new arch tubes.
American Steam Railroad is now concentrating on needed repairs to 85 sleeves in the firebox combustion chamber, as well as purchasing 170 new caps and copper gaskets, to complete this phase of the restoration. Vendors have quoted a price of $9,060 for these parts.
Tax-deductible donations towards the restoration of the Reading T1 no. 2100 can be mailed to American Steam Railroad Preservation Association, 2800 W. 3rd St, Cleveland, OH 44113, or online at the Fire Up 2100 website.