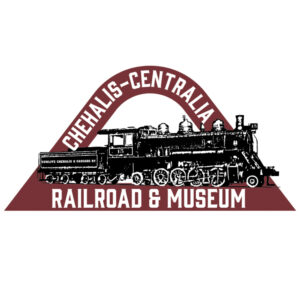 CHEHALIS, Wash. — An inability to obtain insurance has forced the Chehalis-Centralia Railroad & Museum to suspend passenger operations until further notice, and perhaps for good.
The heritage rail operation posted a notification on its Facebook page Saturday that it would halt operations, saying it was "looking to resume operations as soon as we are able to do so" and will refund all tickets that had been purchased for its upcoming Easter Eggspress trains.
The Centralia Chronicle reports that railroad president James Folk informed members in a letter that the shutdown was over insurance. "Many of you have heard that we were having difficult getting operating liability insurance," he wrote. "Today we received the final answer from our broker that we are not able to get this insurance."
Folk's letter said no company was willing to insure the railroad for at least a year and probably longer, and that the organization will face "some very difficult decisions" at a March 9 board meeting.
"The most likely outcome of all this is that we will be shutting down permanently," he wrote. "It is my intention to see that we are able to wrap up current projects as much as possible over the next few months to leave our equipment in the best possible shape for any future opportunities that may come up."
The organization was founded as the non-profit Chehalis-Centralia Railroad Association in 1986 to restore Cowlitz, Chehalis & Cascade No. 15, a Baldwin 2-8-2 built in 1916. It began scheduled passenger operations from Chehalis, roughly midway between Seattle and Portland, Ore., in 1989, and has operated about 10 miles of former Milwaukee Road track. The steam locomotive has been sidelined for repairs, with the railroad operating using GE 65-ton center-cab diesel No. 6, formerly of the Puget Sound Shipyard in Bremerton, Wash.