By: Dan Zukowksi
For America's transit riders, the decade that opened on Jan. 1, 2020, offered the promise of more and better train service. Over the past 20 years, 17 new commuter rail systems and 21 additional light rail and streetcar lines gave riders more choices and faster commutes.
For America's transit agencies, the two decades from 1998 to 2018 saw a 57% growth in ridership on commuter rail and transit lines. Money was increasingly available for new construction and extensions to existing routes.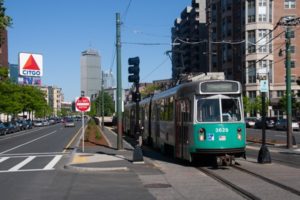 Optimism ran high. Houston voters stamped their approval on a $3.5 billion light rail expansion plan, the state of Illinois opened its coffers to the tune of $2.7 billion for the Chicago Transit Authority and Metra, and LA Metro construction crews dug subway tunnels, laid tracks, and poured concrete for new stations.
As 2020 began, the Massachusetts Bay Transportation Authority (MBTA) was about to embark on the first phase of a massive transformation of its commuter rail system, a long-term multi-billion-dollar project. The Long Island Rail Road was hard at work on its third-track expansion and $11 billion East Side Access program.
Then, as the new coronavirus spread across America, "fear gripped the world," in the words of Clarelle DeGraffe, general manager at PATH, the heavy rail line that connects New Jersey and Manhattan. Riders avoided the close confines of public transportation as stay-at-home orders, remote work and business closures ended many commutes and personal trips.
Transit agencies saw immediate, steep declines in ridership. As few as 5% of normal passenger volumes were not uncommon by April, especially on commuter rail. Many are still running at just 10-20% of pre-COVID levels.
Along with lost fares, revenues from sales tax levies, turnpike tolls, and appropriations from state and local governments also took a hit. Meanwhile, transit operators upped spending on increased cleaning and disinfecting of trains and stations, protective equipment for workers, and employee testing.
Now, the tsunami of higher costs and lower income threatens the financial health of many transit agencies. The CARES Act provided $25 billion for public transit, but the ongoing pandemic keeps riders away, adding daily to revenue losses.
As the year ends, transit systems are pleading with Congress for an additional $32 billion. Paul Skoutelas, president of the American Public Transportation Association, said in a statement, "The industry's very survival is at stake."
Washington Metro may end weekend rail service, reduce weekday schedules, and close 19 stations next year. Philadelphia, Denver, Los Angeles, San Francisco, and New York all have, or plan to, cut service.
"There is no denying the unimaginable difficulty of this year," says Patrick Foye, chairman of the New York Metropolitan Transportation Authority. "It has devastated MTA finances, leaving us with hard options that could have lasting consequences on this region for years to come."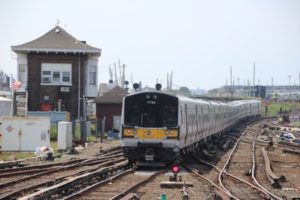 The pandemic also revealed stark differences between those who depend on public transportation and those who have other options. Remote-working suburbanites abandoned commuter trains while those who stock grocery store shelves, clean hospital rooms, and man distribution centers continue to ride subways and buses, earning a paycheck only if they show up on the job.
These and other essential workers often work shifts late at night and on weekends, times when cash-strapped transit operators have eliminated or cut back service.
While most agencies appear to be taking a broad-stroke approach of systemwide reductions, the MBTA is undertaking more surgical cuts based on preserving service for what it calls "transit-critical" riders.
In more than 9,000 public comments, transit users told the agency they understood the need for short-term cutbacks but wanted the MBTA to preserve its ability to restore service when needed.
The MBTA responded by accelerating service cuts, saving money now that can be used next year to bring back service as ridership returns. The cuts aim to preserve as much off-peak service as possible and ensure that most transit riders have access to at least one line within half a mile. Riders will sacrifice frequency, with slightly longer waits, but keep more overall service.
The plan approved in December by the MBTA's financial oversight board provides 75-80% of rapid transit service for 22% of pre-COVID ridership and 70% of commuter rail operations for 13% ridership levels.
"I want to be clear that this proposal is something different than what you've seen in other communities," says Steve Poftak, general manager of the MBTA. "One of the things that we've focused on is really matching service with current and likely near-term ridership."
For public transit systems around the nation, optimism has faded, with 2020 ending not in cheers, but in crisis. But the pandemic also provides lessons in how best to serve the riders who are their core customers.