Tuesday morning rail news in brief: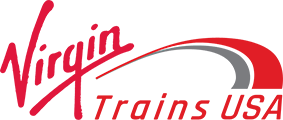 Virgin Trains Las Vegas project gets extension to sell bonds
The Virgin Trains USA subsidiary seeking to build a high speed rail line between Southern California and Las Vegas has received a five-month extension on its efforts to sell $3.25 billion in private activity bonds to help fund the project. The Bond Buyer reports that the California Infrastructure and Economic Bank approved the extension for Desert Xpress Enterprises, which requested the extension because of market turmoil caused by the COVID-19 pandemic. Virgin Trains has used similar financing to pay for the extension of its Brightline service to Orlando, Fla., now under construction.
Two more Montana counties say they'll join effort to restore Amtrak service
Two more Montana counties have indicated their intention to join the proposed Big Sky Passenger Rail Authority, making four counties seeking to play a part in returning Amtrak service to the route of the North Coast Hiawatha. The Missoula Current reports Park County, which includes Livingston, and Sanders County have said they will join the agency, initiated by Missoula County. Dawson County had previously indicated its interest in joining, giving the agency the two counties required by Montana law to allow its formation. Missoula County Commissioner Dave Strohmaier, who has headed the effort, continues to solicit interest from other counties, after which Missoula County will hold a hearing to officially approve participation, followed by similar events in other counties. The North Coast Hiawatha served the state's more populous southern tier before being discontinued in 1979.
Quebec expected to require masks on transit
The province of Quebec will make face coverings mandatory on public transit by mid-July, the CBC reports. The province has strongly recommended masks, but previously refrained from requiring them. But now, Premier Francois Legault is expected to announce the requirement today, after the provinces director of public health indicated in a Monday news conference that they may soon be required.