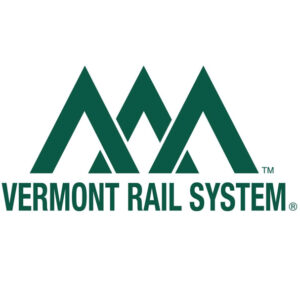 WASHINGTON — Vermont Rail System has urged federal regulators to reject CSX Transportation's proposed acquisition of neighboring New England regional Pan Am Railways, saying the deal would reduce competition.
Much of VRS's opposition, disclosed in regulatory filing on Tuesday, flows from a separate element of the Pan Am deal: The naming of a Genesee & Wyoming subsidiary as neutral operator of the Pan Am Southern. CSX will step into Pan Am Railways' 50% stake in Pan Am Southern, the joint venture with Norfolk Southern that provides NS with a route into New England.
Genesee & Wyoming's Pittsburg & Shawmut would operate Pan Am Southern under the Berkshire & Eastern name. The Pan Am Southern consists of about 425 miles of rail lines and trackage rights routes, including the B&M main line between Mechanicville, N.Y., and Ayer, Mass., that provides NS access to the Boston area via its so-called Patriot Corridor.
Pan Am's Springfield Terminal subsidiary currently operates the Pan Am Southern, which also includes the north-south route Pan Am uses along the Connecticut River between White River Junction, Vt., and its branches in Connecticut via Springfield, Mass. Pan Am operates over G&W's New England Central on trackage rights between White River Junction and East Northfield, Mass.
VRS, which operates state-owned trackage in the Green Mountain state, would find itself surrounded by Genesee & Wyoming railroads.
"The B&E-PAS Transaction would reduce competition by placing operational and marketing control of the Conn River Line and the VRS-PAS interchange at Hoosick Junction [N.Y.] in the hands of a single company," VRS told the Surface Transportation Board in its filing.
VRS currently interchanges with Pan Am Southern at White River Junction and Bellows Falls, both of which Pan Am reaches via trackage rights over G&W's New England Central.
"The filings in these proceedings … conceal a troubling consequence of the B&E-PAS Transaction — it would, among other things, create a roughly 70-mile two-to-one corridor, eliminating competition in portions of northern Massachusetts and Vermont and New Hampshire," VRS said in its filing.
VRS also argues that G&W would gain an unfair competitive advantage due to access to market and price information on competitive routes. And that, VRS contends, would pose a threat to its local traffic as well as bridge traffic moving between Quebec and points in southern New England.
VRS argues that the CSX-Pan Am merger application should not qualify as a minor transaction under Surface Transportation Board rules, and that the merger application should include the separate Pan Am Southern transaction.
Separately, a coalition of railroad labor unions asked the board to extend the comment and review period regarding the Pan Am transactions.
"The Allied Rail Unions are at a loss to understand how P&S/B&E plans to operate the same lines with the same, or hopefully more, traffic with only 75% of the current work force; in particular they cannot comprehend the plan to operate over the same infrastructure with more or greater traffic but with only 48% of the maintenance of way work force," the unions told the STB in a filing posted on Tuesday.
The unions include The Brotherhood of Maintenance of Way Employes Division/IBT; Brotherhood of Railroad Signalmen; International Association of Sheet Metal, Air, Rail and Transportation Workers-Mechanical Division; and NationalConference of Firemen and Oilers.
Contacted by Trains News Wire, a CSX spokeswoman said the railroad "will be filing a responsive comment at the STB and until that time has no further comment."
— Updated at 4:15 p.m. CDT with CSX comment.