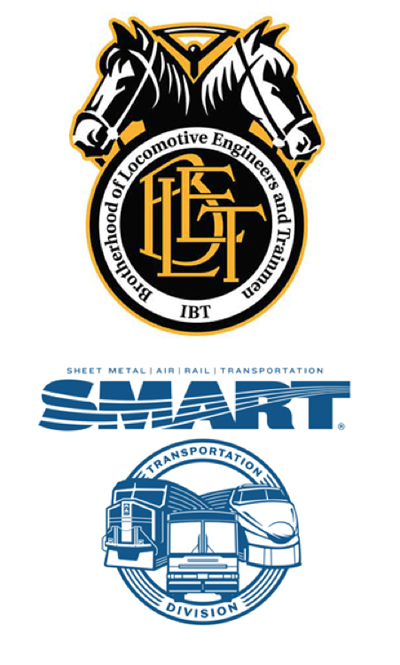 CLEVELAND — The two unions who were blocked from striking over new BNSF Railway attendance policies imposed by BNSF Railway seek to overturn those rules through arbitration.
In a statement Wednesday, the Brotherhood of Locomotive Engineers and Trainmen and International Association of Sheet Metal, Air, Rail and Transportation Workers-Transportation Division said they would "proceed as expeditiously as possible to arbitration." The unions said they would forgo an appeal of a decision of the court ruling barring a strike — because it ruled the dispute was "minor" under the terms of the Railway Labor Act — because it "would not be the quickest or most effective way to stop the BNSF policy." The time frame for arbitration will "months as opposed to years," the statement said.
The unions represent 17,000 BNSF employees. They have objected to the "Hi-Viz" rules enacted by the railroad on Feb. 1, saying they penalize employees any time they take time off work for almost any reason, while the railroad says it "must improve crew availability to remain competitive." [see "BNSF unions threaten strike …," Trains News Wire, Jan. 13, 2022].
The Associated Press reports the unions say new rules cut the number of days workers can be off, for fatigue concerns or other issues, from 84 days per year to 22, while the railroad says it believes the policy allows "ample time for obligations outside of work, including planned vacations, personal leave days, and unplanned absences."