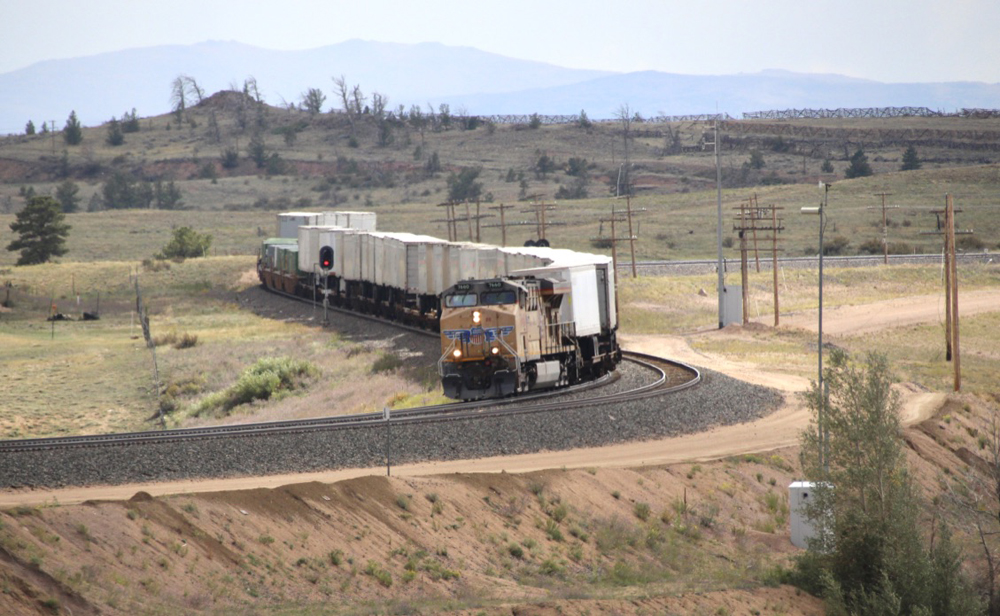 ---
OMAHA — Union Pacific is increasing its requirements on how intermodal containers and trailers are locked in an effort to deter theft, the company has informed customers.
The 1/8-inch cable or bolt seals, required as of Dec. 5, "are designed to prevent entry to the intermodal container or trailer with ordinary seal removal techniques, such as bolt cutters," the railroad said in its notification. The railroad's terms and conditions reflecting the new requirement say UP has the right to reject any intermodal unit that is not properly sealed, and will not be responsible for claims of loss, damage, or delay for units that are not properly sealed at origin.
The move comes after the railroad experienced a high-profile, high-visibility problem with repeated thefts from intermodal trains in the Los Angeles area last year. California Gov. Gavin Newsom eventually made an appearance to help with the cleanup in an area where thieves ransacked stopped trains, littering the area with discarded packaging, and announced a program to provide state funding to bolster law enforcement action to address the problem [see "California governor visits site of train thefts …," Trains News Wire, Jan. 21, 2022]. The railroad has also been sued by an ocean shipper over the thefts [see "Union Pacific sued …," News Wire, June 10, 2022].