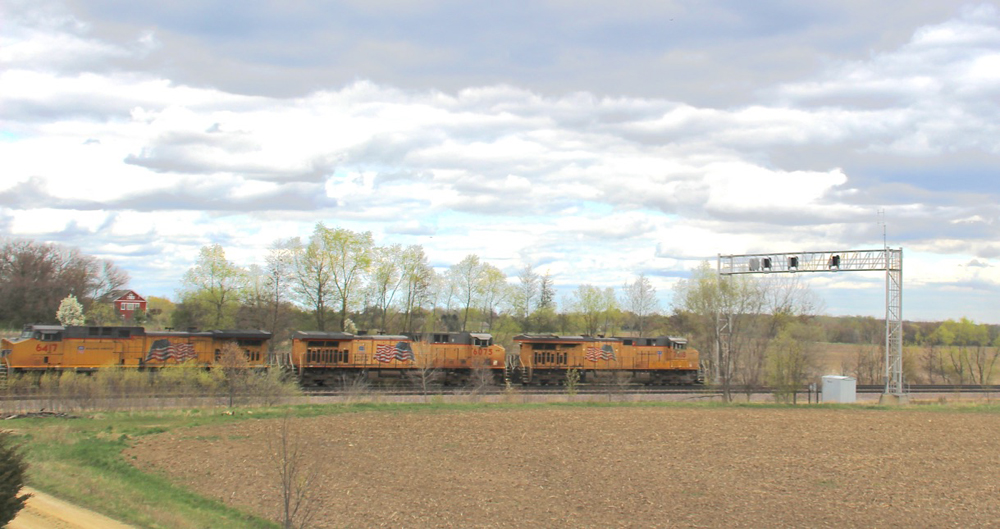 OMAHA, Neb. — Union Pacific is primed for volume growth due to service and cost improvements, a new approach to sales and marketing, and the ongoing rollout of new technology that makes it easier for customers to do business with the railroad.
UP executives outlined their growth plans for the next three years during a Tuesday investor day webcast where they also introduced new financial targets. Among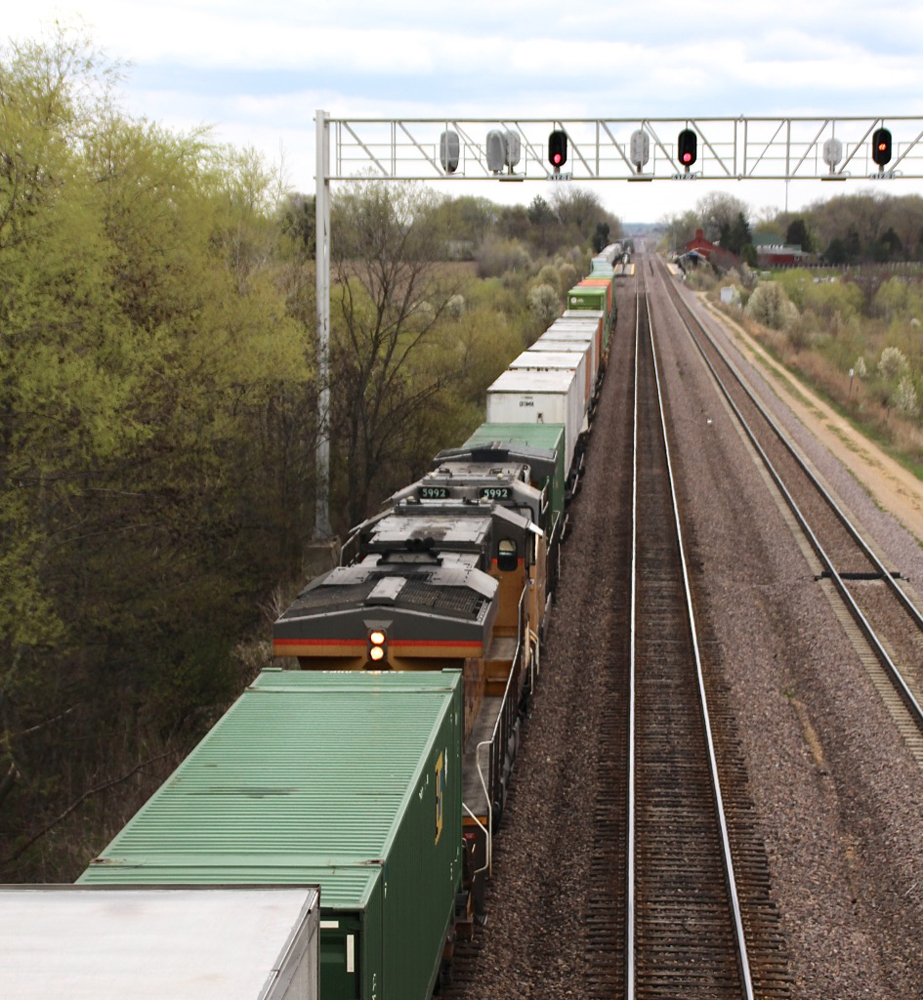 them: Reaching the railroad's long-sought operating ratio goal of 55% in 2022, and a compound annual growth rate of 3% for overall volume and at least 10% for earnings per share.
But the big theme of the three-hour event was volume growth. Some of the Wall Street analysts on the webcast were skeptical, given UP's longtime emphasis on profit margins over gaining carload and intermodal traffic.
CEO Lance Fritz said Precision Scheduled Railroading has unleashed the potential of the UP network, and that the railroad "has passion and a plan to grow our business volumes."
UP's strategy revolves around the strategy of serve, grow, win, and do it together. "We're positioned to win," Fritz says, citing UP's improved on-time performance, a reduced cost structure that enables the railroad to compete where it could not before, and new incentives for the sales team to convert highway business to rail.
"Everything we do starts with serve and the transportation products we provide our customers," Fritz says.
Technology improvements, meanwhile, will improve the customer experience, Fritz says, while allowing the UP team to gain more insights into supply chains involving both shippers and receivers.
UP executives said growth, above the forecasted level of industrial production, would come from both intermodal and carload traffic.
By the end of June, the railroad will open a new intermodal terminal in California's Inland Empire, where imports from the ports of Los Angeles and Long Beach are trucked to warehouses for transloading before being shipped inland.
Although the terminal at West Colton yard will have an initial capacity of just 45,000 lifts per year, UP says volume could one day reach 1.5 million annually. Service will launch between West Colton and Chicago and will be expanded to include Dallas and destinations in the Southeast.
Carload growth potential includes renewable diesel, beverage shipments such as beer, spiked seltzer, and energy drinks, recyclables such as glass, as well as traditional rail-hauled commodities including forest products and metals.
Renewable diesel — produced from soybeans, ethanol, corn oil, canola oil, and greases — could jump from 455 million gallons UP ships today to 4.5 billion gallons by 2025, says Jason Hess, vice president of marketing and sales for bulk traffic. Renewable diesel reduces carbon dioxide emissions by 80% compared to conventional diesel, and UP has the opportunity to provide inbound moves to refineries as well as haul the refined product to end markets.
UP's yards and main lines can accommodate 30% to 40% more volume than they are currently handling thanks to operational changes that include moving traffic on fewer but longer trains and reducing the number of times cars are switched en route, says Eric Gehringer, executive vice president of operations.
The railroad will continue to extend passing sidings, run longer trains, and consolidate yards as it looks to become more efficient, Gehringer says. UP has extended 40 passing sidings in the past couple of years, mostly in Texas, and expects to build 60 more long sidings over the next few years.
With electric and autonomous trucks threatening to erode railroading's cost and environmental advantages, Fritz says UP won't stand still. UP plans to introduce battery electric switching locomotives — first in California and then in yards and local operations across the system — and is working with Wabtec and Progress Rail on road locomotives that will reduce emissions.
UP invested in autonomous truck company TuSimple in December to keep tabs on the technology and so it can test driverless rigs for intermodal drayage service, Fritz says.
"Ultimately, our answer to autonomous trucks is autonomous trains," Fritz says, with reducing crew size where feasible as a first step toward automation.