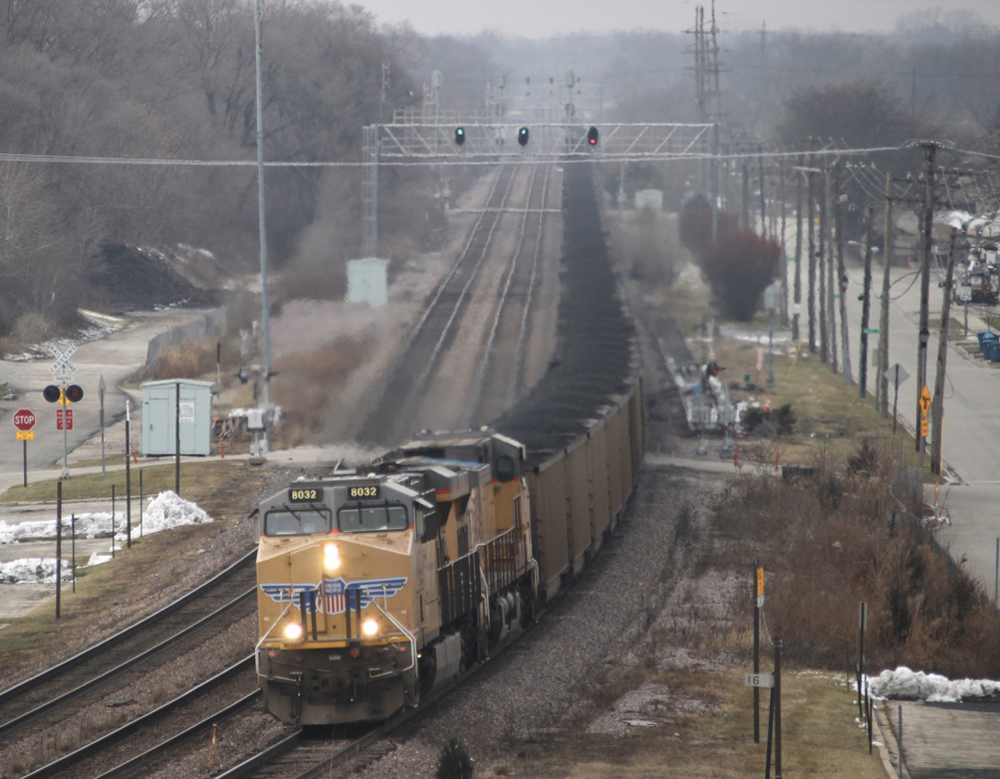 ---
OMAHA, Neb. — Union Pacific on Thursday reported record profits for 2021 despite the impact of the pandemic, wildfires, and congestion in the global supply chain.
CEO Lance Fritz says the railroad expects another record-setting year in 2022, when UP will mark its 160th anniversary.
But UP's safety and service did not meet expectations last year and both must improve, Fritz told investors and analysts on the railroad's earnings call. "Our long-term growth opportunities are dependent on a reliable service product," Fritz says.
In the fourth quarter, UP's trip plan compliance figures deteriorated compared to a year ago, to 78% for intermodal and 58% for merchandise and automotive traffic. Intermodal on-time performance improved 12 points compared to the third quarter, however, while manifest and auto on-time performance fell by 2 points.
The primary reason for the decline in service was crew availability, particularly on the southeastern portion of UP's network, says Eric Gehringer, executive vice president of operations.
UP operations improved throughout the fourth quarter, and the merchandise network was fluid systemwide by the end of the year as the number of recrews was cut by a third, Gehringer says. Bulk traffic service levels remain challenged, however.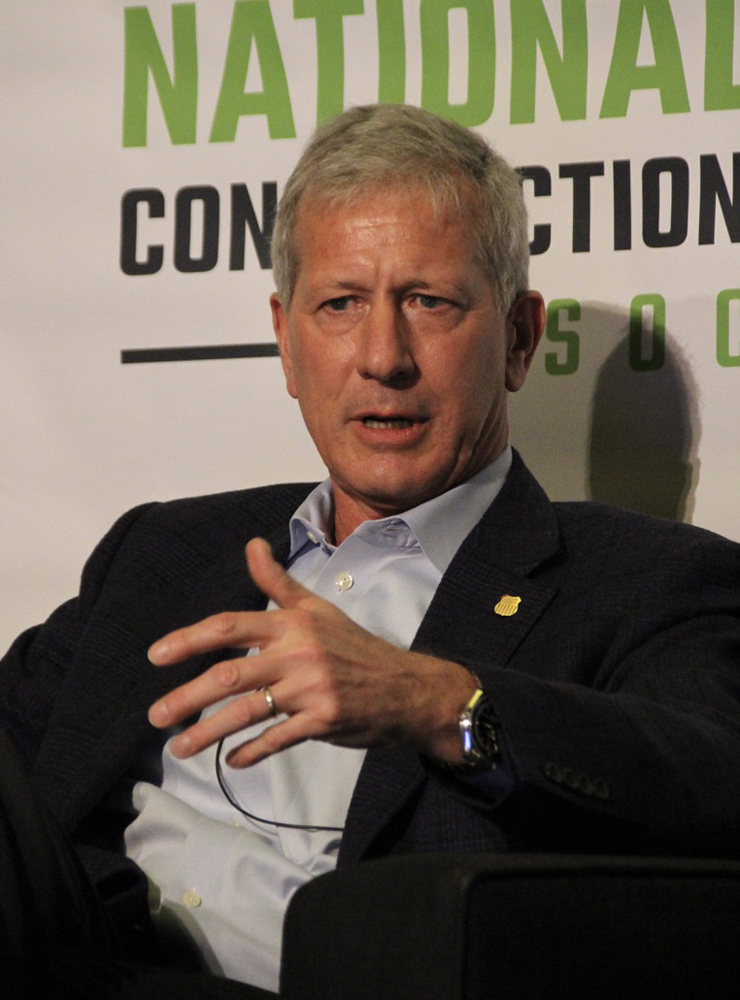 Fritz says UP did not correctly anticipate the impact that COVID-19 would have on crew availability, both in terms of allowing time off for vaccination as well as the virus variants responsible for waves of infections and quarantines that sidelined hundreds of train crew members. "I look at that and think shame on us," he says. "That's a risk factor that we did not adequately plan for."
UP continues to hire conductors to make up for attrition in the ranks as well as anticipated traffic growth this year.
UP has a positive outlook for six of nine traffic segments this year, including coal. UP has an uncertain outlook for grain and international intermodal and a negative outlook on forest products due to an anticipated decline in housing starts, says Kenny Rocker, executive vice president of marketing and sales.
The addition of Knight-Swift intermodal traffic this month — a contract swiped from BNSF Railway — will help propel domestic intermodal growth this year, Rocker says. UP also landed the Schneider National intermodal contract held by BNSF through the end of the year, which will help drive UP's domestic intermodal growth in 2023, he says.
Truck remains UP's primary competitor, Rocker notes, and the railroad is working on converting business from the highway, including auto parts and finished vehicles as well as merchandise traffic.
UP expects slow but steady improvement in international intermodal traffic, which has been affected by ongoing port congestion and chassis shortages. Steamship lines also have been reluctant to allow their containers to stray far from ports, which limits inbound and export moves with international containers. UP's overall intermodal volume declined 15% in the fourth quarter.
The railroad will spend $3.3 billion on capital projects this year, up slightly from the levels of the past three years. UP aims to build 20 new or extended sidings, add capacity at its new Twin Cities intermodal terminal as well as its "pop-up" terminal in Southern California's Inland Empire, and install widespan gantry cranes to increase capacity at its Global IV intermodal terminal in Chicago. The budget also will fund the modernization of 120 locomotives.
For the year, UP's operating income rose 15%, to $9.3 billion, as revenue grew 12%, to $21.8 billion on a 4% increase in volume. Earnings per share, adjusted for the impact of one-time items, surged 26%. The railroad's operating ratio was 57.9% for 2021, an improvement of 2.7 points.
For the fourth quarter, operating income grew 22% as revenue rose 10% despite a 4% decline in volume. Earnings per share grew 30%. The quarterly operating ratio was 57.4%, a 3.6-point improvement over the fourth quarter of 2020.