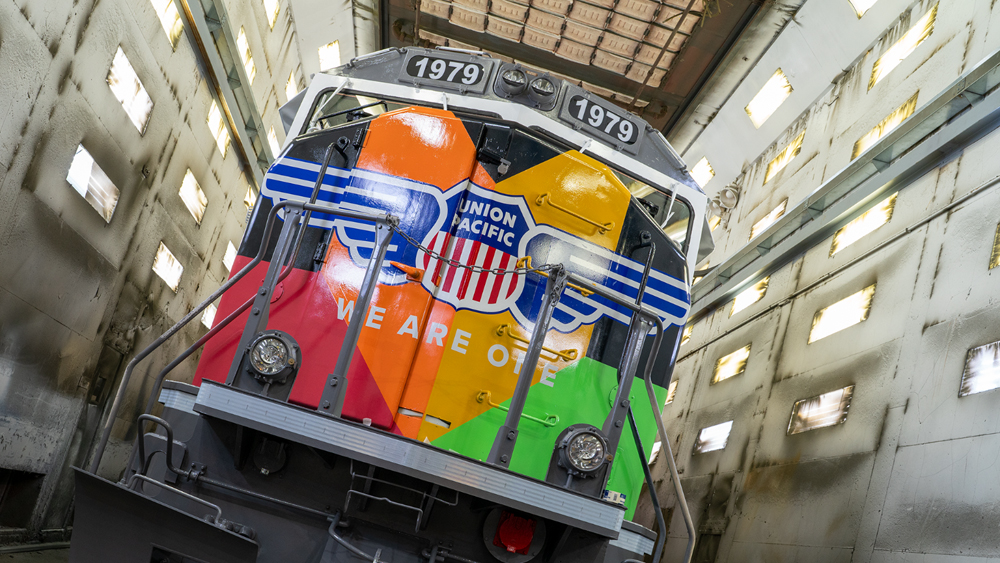 HOUSTON — Union Pacific has announced a summer tour for its "We Are One" locomotive commemorating diversity and honoring the work of railroad's nine Employee Resource Groups in supporting diversity, inclusion, and equality.
The locomotive, previewed by the railroad in May [see "Union Pacific announces locomotive honoring Employee Resource Groups," Trains News Wire, May 27, 2021], will be formally unveiled Saturday in Houston as part of Juneteenth, the date commemorating the end of slavery in the U.S. that has been newly recognized as a federal holiday.
"This locomotive is an opportunity for us to celebrate our shared humanity and embrace our sense of community," Debbie Schrampfer, the railroad's assistant vice president, diversity and inclusion, said in a press release. "It is a vibrant reminder that we are stronger together and that every person deserves to be treated equally and with dignity."
The tour coincides with an effort for UP's Community Ties Giving Program to reach 100% alignment with diversity, equity, and inclusion goals by 2023.
After its unveiling in Houston, plans are for the  "We Are One" locomotive to visit Fort Worth, and San Antonio, Texas; Los Angeles and Roseville, Calif.; Portland, Ore.; North Little Rock, Ark.; Chicago; Ogden, Utah; Denver; North Platte, Neb.; Kansas City and St. Louis, Mo; New Orleans and Shreveport, La; and Omaha, Neb.