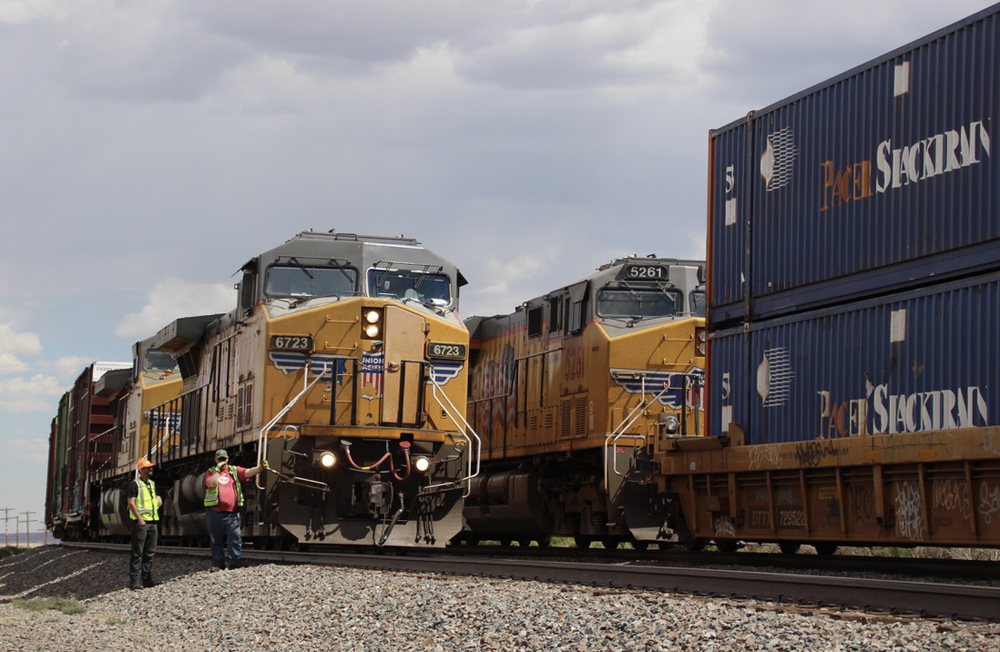 ---
Union Pacific and the Brotherhood of Locomotive Engineers and Trainmen have reached a tentative agreement that will provide engineers with more predictable schedules.
The deal, which the union and railroad called "historic," will provide engineers with an 11 days on, four days off schedule.
UP and the BLET said the tentative agreement announced today will enhance the quality of life for engineers and their families. The agreement also will allow UP to better manage its crew staffing levels, which will support more consistent and reliable service.
Union Pacific said it expects to make meaningful progress implementing the new work/rest schedules within a year of ratification.
"The 11-4 work/rest schedule will be life altering for employees who are used to working on-call 24/7, 365 days a year," BLET National President Eddie Hal said in a statementl. "We applaud our BLET general chairmen and Union Pacific's management for this important step that we believe will improve our members' quality of life. This significant change in scheduling not only will make life better for locomotive engineers and their families, it also should help Union Pacific retain and recruit employees."
"Union Pacific values its craft professionals and their candid feedback, which have led to these historic changes, improving the quality of life for the locomotive engineers who move the goods Americans rely on every day," UP CEO Lance Fritz said in a statement. "Last fall, we promised to address their concerns and find solutions, and we want to thank union leadership for their collaboration on this industry-leading agreement."
Union Pacific employs around 5,600 locomotive engineers represented by BLET.
The railroad says it continues to work to identify ways to improve quality of life for all employees, including sick time which Union Pacific and BLET continue to negotiate.