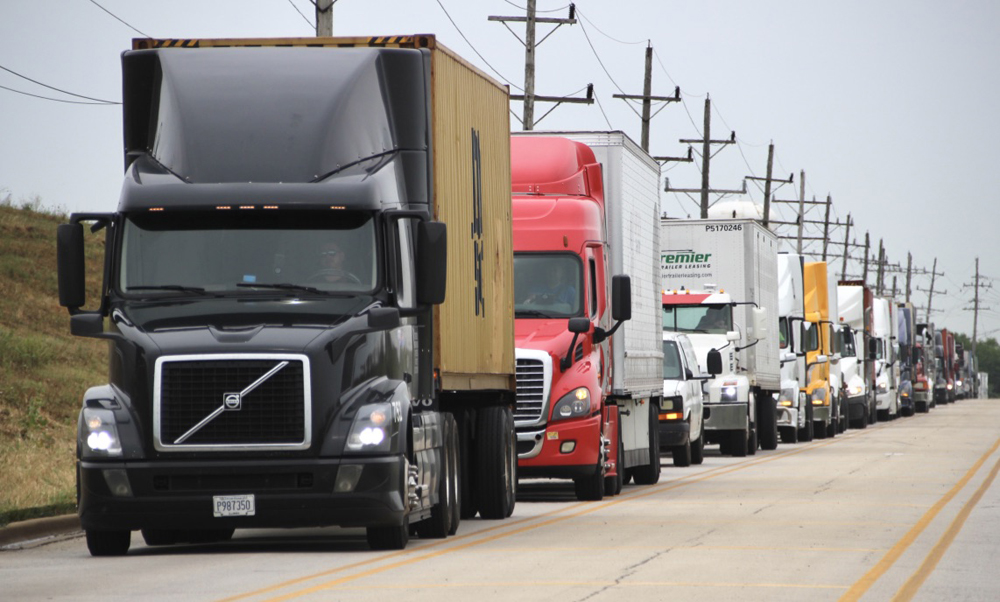 ---
WASHINGTON — The trucking industry doesn't want a railroad work stoppage any more than railroads do.
In a letter sent to Congressional leaders on Friday, the American Trucking Associations warned that trucks would be unable to replace rail service in the event of a strike or lockout.
"While trucking and rail companies compete for ground freight," writes ATA CEO Chris Spear, "trucking is also the largest customer of the rail industry, and both industries rely on one another to keep our supply chains healty and efficient. We deliver the last mile of virtually every product that rail transports. … Any rail service disruption will create havoc in the supply chain and fuel inflationary pressures across the board."
Among the options available to Congress would be extending the current cooling-off period for negotiations, set to expire this Friday, Sept. 16, but Spear warned against that option, which would move potential shipping disruptions closer to the peak holiday shipping season: "A possible strike or lockout in October or November is arguably worse than one next week — although any disruption will cause the nation billions of dollars of lost productivity."
The Association of American Railroads said in a report issued Thursday that it estimated the cost of a nationwide rail shutdown would be $2 billion a day [see "AAR report says …," Trains News Wire, Sept. 8, 2022].
The ATA letter calls on Congress to be prepared implement the recommendations made last month by the Presidential Emergency Board, which include a recommendation for 22% wage increase (24% compounded) over the life of the proposed five-year contract. While Spear says his group sympathizes with both sides, and that "it is always best for parties to resolve a contract dispute mutually … given the approaching end of the cooling-off period, it is vital that Congress be ready to act."