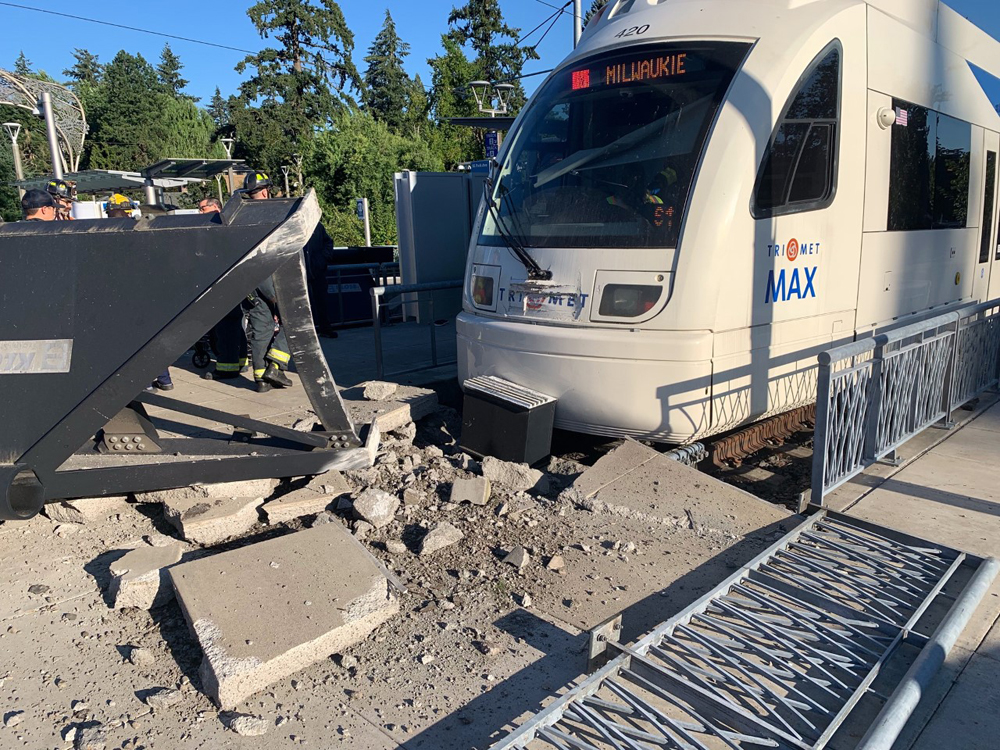 ---
MILWAUKIE, Ore. — Three people were injured Friday when a Tri-Met light rail train crashed into the end-of-track bumper at the Southeast Park Avenue station in Milwaukee.
KATU-TV reports the train's operator and two of the three passengers onboard were injured; the operator was transported to a nearby hospital.
Tri-Met spokeswoman Tia York said the cause of the accident is under investigation.
"Our thoughts are with them," she said of those who were injured. "This had to be a traumatic event for them and really startling for everyone who was on board at the time."