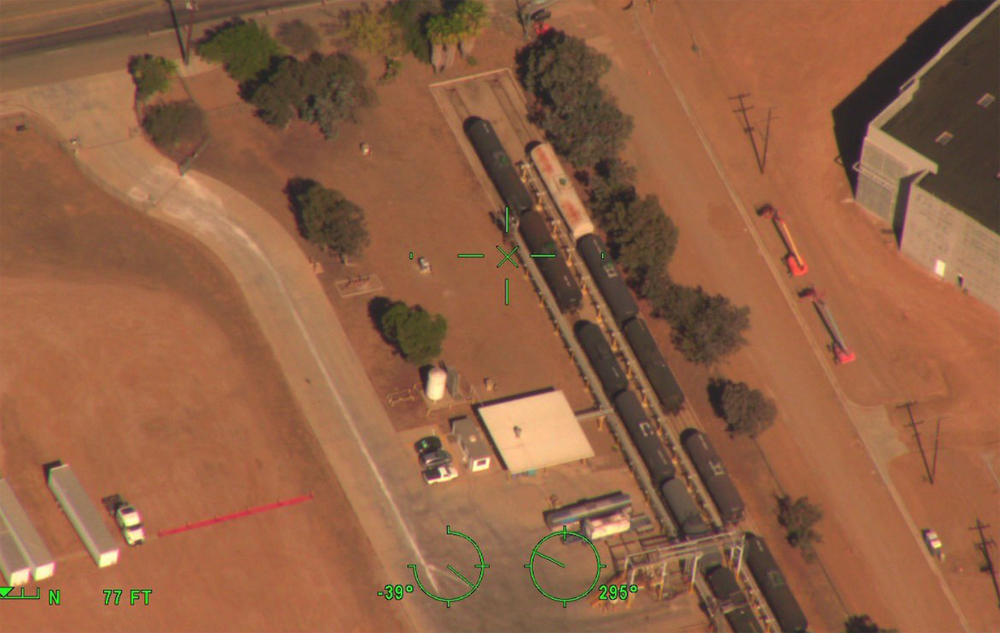 ---
PERRIS, Calif. — An evacuation order has been lifted and an Interstate highway reopened after BNSF Railway workers were able to stabilize a leaking tank car on Saturday, KTLA-TV reports.
Interstate 215 was closed Friday morning, more than 100 people were evacuated, and service on an adjacent Metrolink commuter rail line was halted because of leak of highly flammable styrene [see "Leaking tank car in Southern California …," Trains News Wire, Aug. 12, 2022].
Riverside County Fire Battalion Chief Mark Scoville told the station that experts were able to stabilize the car overnight, when cooler weather and solar heating allowed a closer inspection of a car that had reached more than 300 degrees on Friday, leading to fears of an explosion. BNSF representatives were able to turn the tank car's heating coils into cooling coils, lowering the temperature to a safe level.
The evacuation order was lifted by 9:15 a.m.