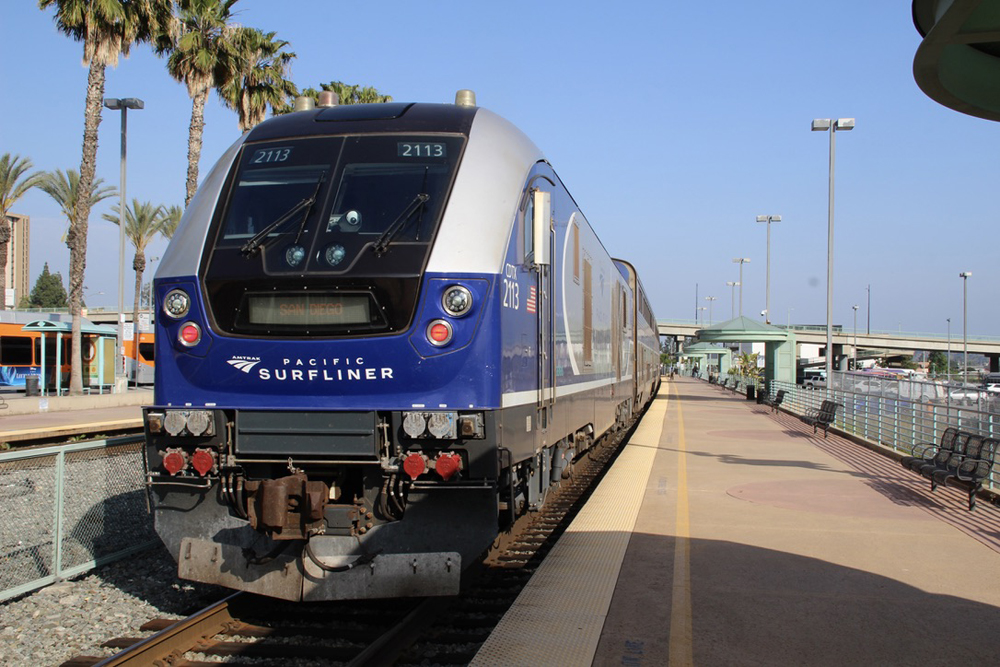 ---
SAN CLEMENTE, Calif. — Amtrak Pacific Surfliner and Metrolink commuter rail service will resume Saturday , May 27, through San Clemente, Calif., exactly a month after the start of the latest disruption to passenger rail operations because of a landslide in the south Orange County community.
The LOSSAN (Los Angeles-San Diego-San Luis Obispo) Rail Corridor agency announced the resumption of service this afternoon (Friday, May 26).
The Pacific Surfliner website indicates that as of Saturday, the bus bridge between Oceanside and Irvine, Calif., will no longer be required, and four trains that had been suspended — Nos. 572, 586, 573, and 587 — will be restored, reviving 10 daily round trips between San Diego and Los Angeles. The full timetable is available here.
A Metrolink Twitter post indicates the the full weekend schedule to Oceanside will operate on Saturday, while a service advisory on the Metrolink website asks passengers to call or text 800-371-5465 for more detailed service information.
Service through San Clemente was suspended on April 27 because of a landslide near the Casa Romantica Cultural Center and Gardens. While the tracks below the slide location were not damaged, the slide did send some debris onto the track. The route remained closed to passenger traffic until the hillside could be stabilized [see "Surfliner, Metrolink could face another extended stoppage …," Trains News Wire, April 29, 2023]. That disruption came just two weeks after the end of a nearly six-month halt to service because of an issue with a hillside at another location in San Clemente.