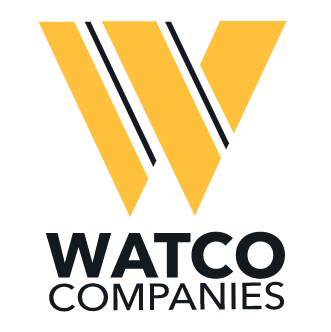 WASHINGTON – Support is pouring in for Canadian National's proposed sale of former Wisconsin Central branches to shortline operator Watco.
A major shipper group, a current shipper, railroad associations in Wisconsin and Michigan, a county economic development agency, and the Badger State's largest business group have all urged federal regulators to expedite review of the deal that was announced last month.
CN and Watco sought to have the sale of 650 miles of light-density routes considered exempt from review by the Surface Transportation Board, which is the typical practice for Class I lines that are spun off to short line operators.
They were stunned earlier this week when a pair of local shipper groups challenged the sale of the lines in Wisconsin and the neighboring Upper Peninsula of Michigan [see "CN-Watco deal for Wisconsin, Michigan branch lines runs into unexpected opposition," Trains News Wire, April 13, 2021]. The Wisconsin Central Group and the Lake States Shippers Association this week asked federal regulators to consider the sale a "significant" transaction that would require extensive board review.
But, in similar filings posted on the STB's website today, several groups expressed support for the deal.
"Access to reliable rail service is critically important to the viability of our agriculture, timber, and manufacturing sectors in the states of Wisconsin and Michigan. Having a company like Watco operating these important branch line segments is a great move towards the future of rail transportation in these regions," wrote Kurt Bauer, who leads Wisconsin Manufacturers & Commerce, the state's chamber of commerce and largest business association.
The Wisconsin Paper Council, which represents a dozen paper manufacturers in the state, also urged regulators to swiftly approve the line sales.
United Cooperative, the largest customer on Watco's Wisconsin & Southern, is an agricultural shipper that also has six facilities on one of the branches that will be operated as Fox Valley & Lake Superior. "United Coop is already in communication with Watco about opportunities to provide more personalized and consistent train service at our locations in northern Wisconsin. We look forward to expanding our footprint with Watco," wrote David Cramer, the cooperative's chief executive.
"Throughout its history, Watco has used these short line transactions as an opportunity to provide world-class freight rail service to customers located on their lines," Cramer added. "The team at Watco works with each customer individually to understand their shipping needs and tailor service accordingly."
Rail consultant William Schauer, who was vice president of marketing at Wisconsin Central until its sale to CN in 2001, noted that "the Wisconsin Central is gone and will not be coming back" and that the former WC main line remains vital to CN as a link between Western Canada and Chicago.
"The best way for the customers of the WCL to return to personalized, and innovative service they enjoyed with the WCL would be to support acquisition of lines available by an experienced, financially healthy short line rail operator, like Watco Companies as contemplated by this sale by CN," Schauer wrote.
The Wisconsin Department of Transportation previously indicated its support for the transaction.
Assuming that the transaction is exempt from board review, Watco hopes to begin operating the former WC routes on June 30.