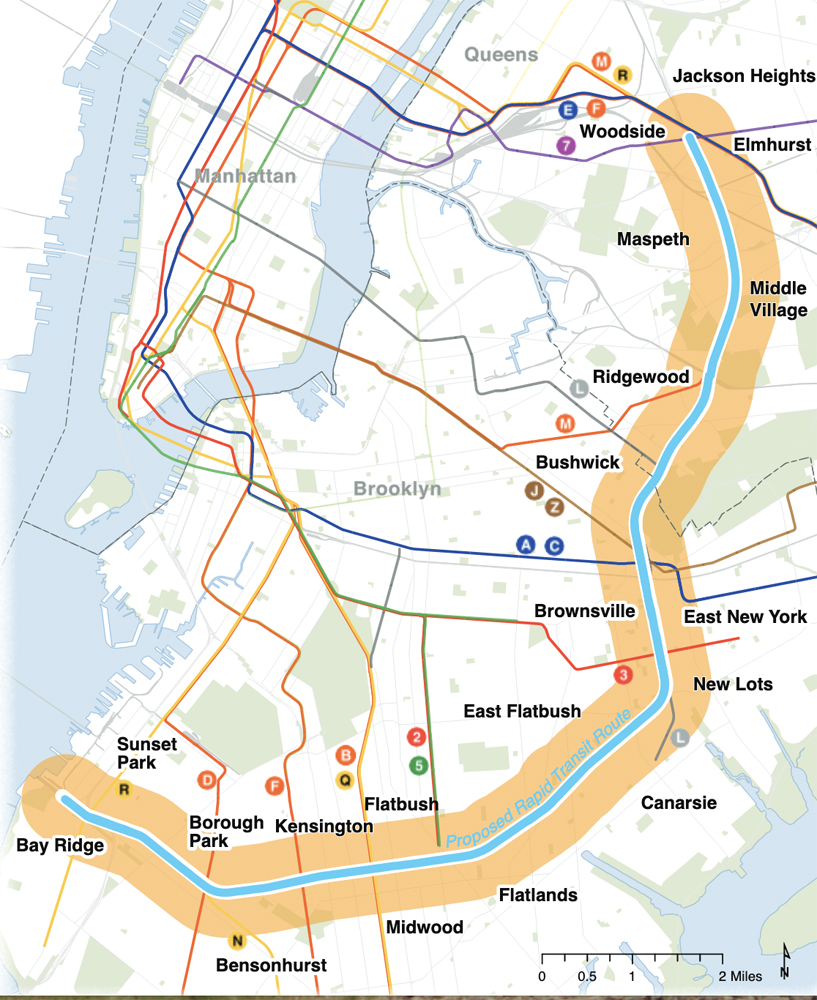 ---
NEW YORK — A proposal to create the Interborough Express, a transit project which would connect Brooklyn and Queens to as many as 17 subway lines and the Long Island Rail Road, is indeed feasible, according to results of a study released Thursday by Gov. Kathy Hochul and Metropolitan Transportation Authority CEO Janno Lieber.
The study determined that the 14-mile route, using right-of-way of the LIRR's Bay Ridge Branch — which last saw passenger service in 1974 — and a portion of the Fremont Secondary could be used by up to 80,000 daily riders on weekdays, and some 2.5 millio riders per year. Bus rapid transit, light rail, and conventional heavy rail rapid transit are all options for the operation. The full feasibility report is available here.
"Infrastructure is all about connection, and with the Interborough Express we can connect people to their family and friends while also improving their quality of life," Hochul said in a press release. "The Interborough Express will connect Brooklyn and Queens, not only shaving time off commutes but also making it easier to connect to subway lines across the route. With the completion of the feasibility study, we can move forward to the next phase of this project and bring us one step closer to making the Interborough Express a reality for New Yorkers."
The proposed service would operate on 5-minute headways during peak periods and up to 10-minute headways at other times. The number and location of stations will be determined during forthcoming studies.