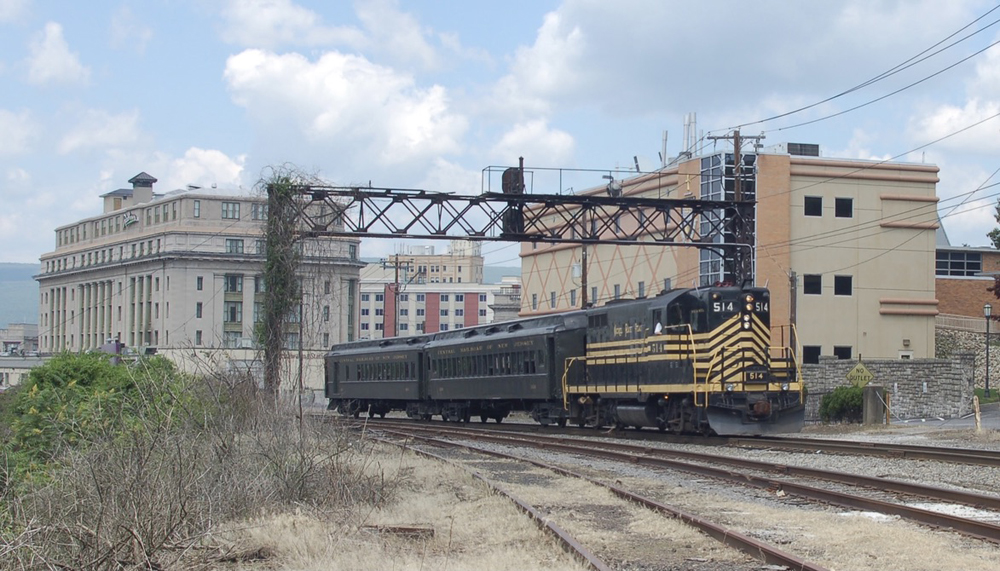 ---
SCRANTON, Pa. — Passenger excursions at the Steamtown National Historic Site wil resume beginning May 14, 2022, with 30-minute trips starting that day and the first extended trip set for May 28.
The short trips, the Scranton Limited or Caboose Experience, will operate on Saturdays and Sundays at 10:30 a.m., 11:30 a.m., 1:30 p.m., and 2:30 p.m., as staffing permits. Tickets are $6 for riders over the age of 5; kids 5 and under are free. The Caboose Experience will operate in lieu of the Scranton Limited on the days when longer excursions operate, as staffing permits. Those tickets must be purchased on-site on the day of visit.
Advance tickets will go on sale online on Tuesday, April 19, at 10 a.m. for the longer trips. The first trip, May 28, will be to Jessup, Pa., for the Saint Ubaldo Day "Running of the Saints." Other summer excursions are set for June 12 and 18, July 16, 23, and 31, and August 18 and 28. Tickets for autumn excursions will go on July 15 at 10 a.m.; those trips will be held Sept. 24, and Oct. 1, 8, 22, and 29. Details are available in this press release.
All ticket sales will be by credit card only.
More information on Steamtown is available at the park's page on the National Park Service website.