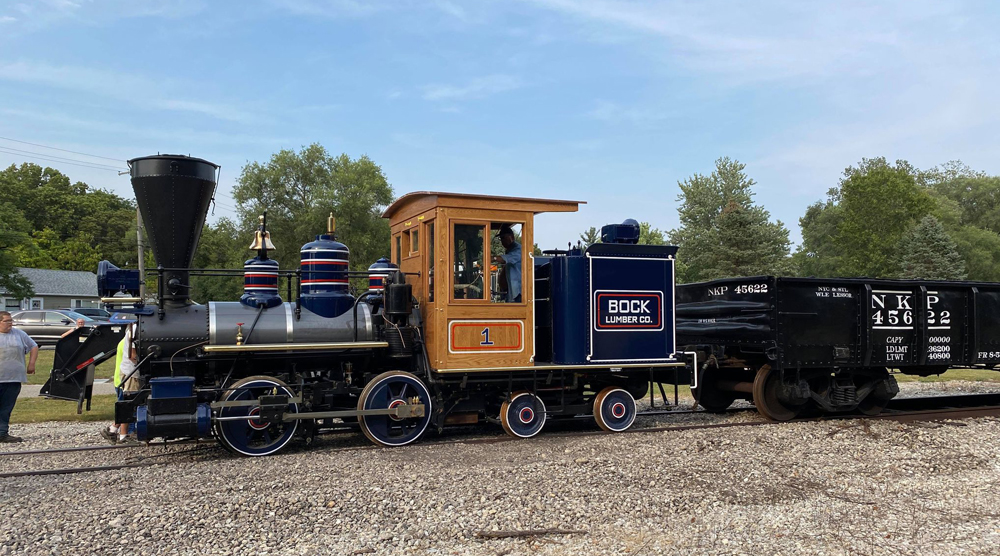 NORTH JUDSON, Ind. — An operable steam locomotive has arrived at the Hoosier Valley Railroad Museum, moving the museum closer to offering steam excursions for the first time in more than a decade.
Bock Lumber Co. No. 1, an 0-4-4T Forney-type locomotive build by Baldwin in 1908, arrived at the museum on Monday. The museum has entered into a long-term agreement to operate the locomotive, which has just completed a multi-year restoration in Illinois.
"This locomotive has such a unique look – something you would normally only find in a storybook," museum treasurer Robert Barcus said in a recent press release. "It's unlike any other steam locomotive you're going see out there. It really is quite impressive."
Forney-type locomotives were primarily built for surface and elevated commuter railroads. While narrow-gauge Forneys are in operation in Maine, Bock Lumber No. 1 will be the only operating standard-gauge Forney in North America.
The museum does not anticipate that steam excursions will begin this year, as its volunteers will first undergo extensive training.
Hoosier Valley last offered steam excursions in 2011, in partnership with the Fort Wayne Railroad Historical Society.