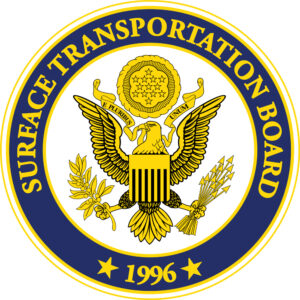 WASHINGTON — The Surface Transportation Board has scheduled hearings on three major issues: the CSX acquisition of Pan Am Railways; Amtrak's bid to operate trains between New Orleans and Mobile, Ala., and its reciprocal switching proposal.
All three hearings will be held in the hearing room at the STB's Washington headquarters, with additional specifics to be announced at a later date.
The CSX-Pan Am merger application is up first, on Jan. 13, 2022, and Jan. 14, if necessary. The board's decision to accept and review the application is available here.
The Amtrak case, which asks the STB to require CSX and Norfolk Southern to allow operation of passenger trains on the Gulf Coast route, is set for Feb. 15, 20220, and Feb. 16, if necessary. Amtrak's application is being hotly contested by CSX, and by the Port of Mobile, Ala., although the port has not yet been granted formal standing in the matter.
Reciprocal switching, which has been under STB consideration since it published a notice of proposed rulemaking in 2016, is set for a hearing on March 15-16, 2022. would allow competition by allowing railroads to serve customers where they do not have physical access, through the use of another railroad's trackage. The 2016 notice is available here.