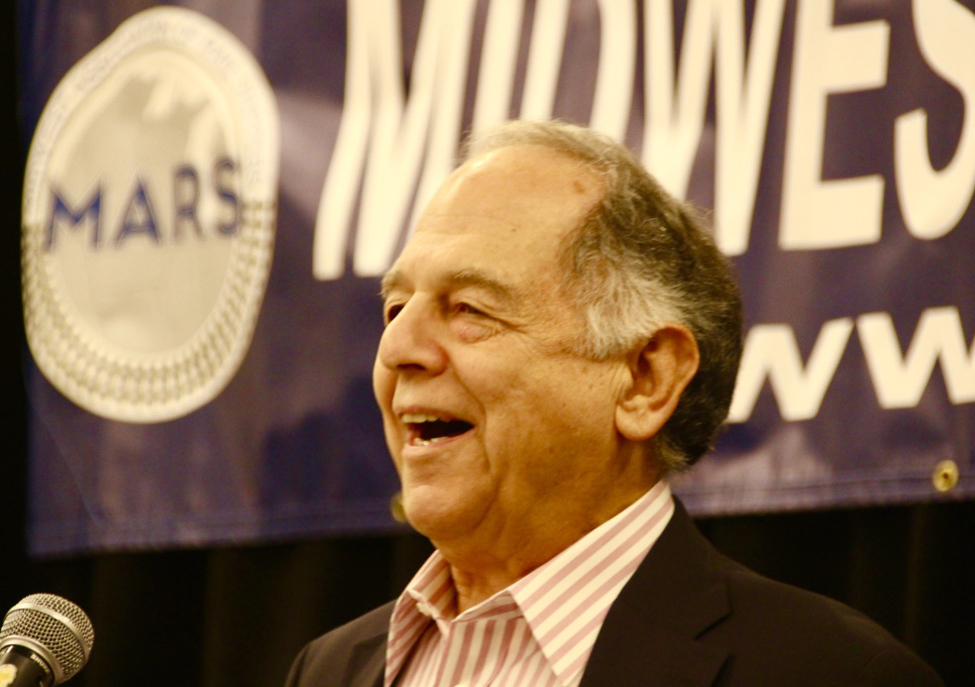 LAKE GENEVA, Wis. – Surface Transportation Board Chairman Martin J. Oberman fully supports the White House's call for more competition in the rail industry and questions whether Class I railroads are shirking their obligations as common carriers due to pressure from Wall Street.
Oberman, addressing the Midwest Association of Rail Shippers today, said the Biden administration's executive order issued last week dovetails with efforts already under way at the STB. The order directs more than a dozen federal agencies to take up 72 initiatives aimed at limiting the dominance of large corporations, including railroads.
Oberman watched President Joe Biden sign the order at the White House on Friday. "One leaves with the clear impression that this administration is quite serious in moving forward across the economy and across all government agencies in the area of promoting more robust competition," Oberman says.
"There are just many, many parts of the country … where there's just not real effective competition among rail carriers," Oberman says.
The board chairman also says he's concerned the nation has a less robust freight rail system due to a combination of deep employment cutbacks related to the implementation of Precision Scheduled Railroading, the demarketing of rail service for some commodities and shippers, and Wall Street pressure for ever-lower operating ratios.
"While everybody applauds efficiency — and I do — I am concerned that we may well have stripped our resources down too far to keep our national rail network as healthy as it needs to be to rebuild the economy," Oberman says.
Railroads generally did a good job of keeping freight moving as traffic rebounded from the pandemic lows last spring, Oberman says, but now there are pockets of service problems due to a shortage of crews and other resources.
"I have wondered … whether the combination of the reductions in workforce, the interruptions in service, the demarketing all implicate the common carrier obligation that railroads have and have had really since the beginning of the railroad industry," he says. "And it's something that I continue to focus my attention on."
Oberman says the STB will have to do a lot of legal legwork to review the proposed Canadian National-Kansas City Southern merger, the first between Class I railroads in more than two decades. At issue: The board's 2001 merger rules have never been applied.
KCS CEO Pat Ottensmeyer, who addressed the conference today, says the merger with CN would boost rail competition by providing shippers with another rail option from Mexico and Texas to Chicago and the Upper Midwest. He also emphasized plans to keep all of KCS's existing interchange gateways open.
Besides dealing with its first major merger application, the STB must review Amtrak's unprecedented petition to resume passenger service on the Gulf Coast, via CSX Transportation and Norfolk Southern trackage between Mobile, Ala., and New Orleans. "Again we're charged with breaking some new ground," Oberman says.
Also on the board's plate: CSX's proposed acquisition of New England regional Pan Am Railways and Watco's proposed purchase of CN's former Wisconsin Central branch lines in the Badger State and neighboring Michigan.
In January, Oberman also expects to receive the first cases involving on-time performance of Amtrak trains operating on host freight railroads. The Federal Railroad Administration on-time performance standards, which went into effect on July 1, call on the STB to enforce the regulations beginning Jan. 1.
"We expect that there will be cases brought to us to enforce the on-time standards," says Oberman, noting that the board has created a new passenger working group to help deal with such issues [see "Digest: STB creates working group …," Trains News Wire, April 16, 2021]. "They are very data-heavy matters and require a great deal of analysis. We know that before we go into it, and I will be making an announcement soon about how we plan to proceed in being ready to hit the ground running in January when the first cases may come in."
The goal, he says, will be to make sure the rail system runs smoothly for both passengers and freight.
While working on these matters — all of which must proceed along timelines spelled out in regulations — Oberman says the STB continues to work on several other important issues that have been simmering on the back burner.
These include addressing proposals for reciprocal switching, how to resolve rate disputes between shippers and railroads, and lifting regulatory exemptions on some carload commodities.