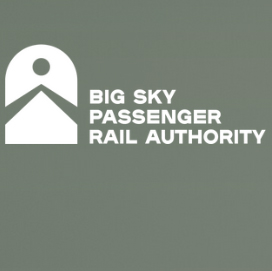 MISSOULA, Mont. — The agency seeking to revive Amtrak service through southern Montana has added a significant new member — the state's Department of Transportation.
The Missoula Current reports that the department has joined the Big Sky Passenger Rail Authority as an ex officio member, a move described by authority Chairman Dave Strohmaier as "a pretty big deal."
The authority, which seeks to restore passenger service on the route of the North Coast Hiawatha, which last operated in 1979, has grown since its inception in 2019 to include 18 counties along the route of the proposed service. Other ex officio members include local Native American tribes, BNSF Railway, and Amtrak.
The authority is likely to be involved in a federal study on restoration of long-distance routes, sponsored by U.S. Sens. Jon Tester (D-Mont.) and Roger Wicker (R-Miss.), required under the Bipartisan Infastructure Law. And it will be hosting the Greater Northwest Passenger Rail Summit in Billings Aug. 22-23, which will feature Federal Railroad Administration Administrator Amit Bose. The event will bring together passenger advocates and railroad and government officials in an effort to advance the service restoration process. More information is available at the authority website.