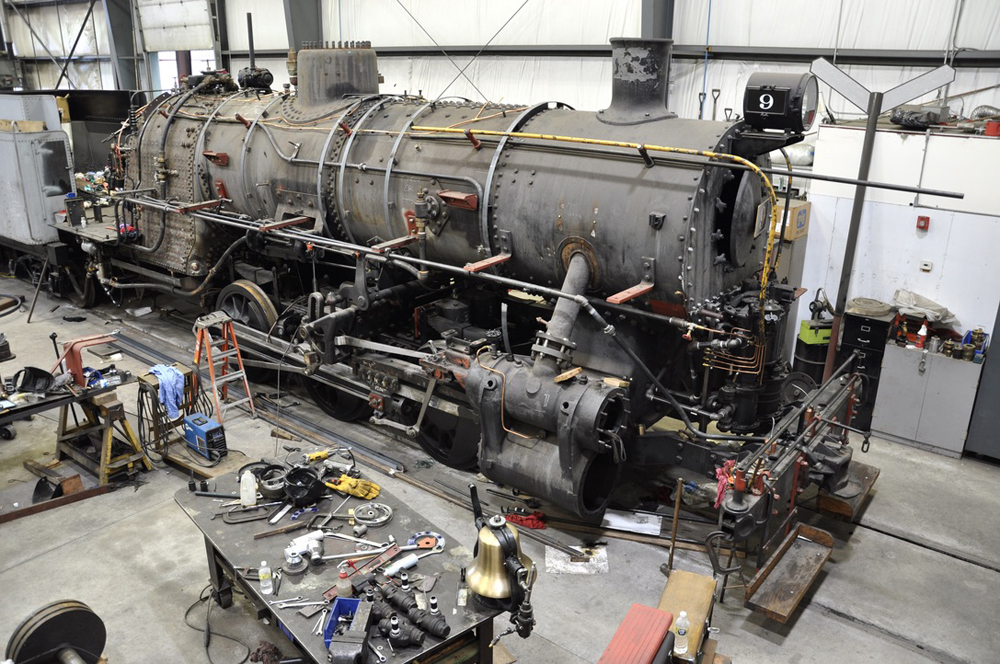 ---
BRIDGEPORT, N.J. — SMS Rail Services, perhaps best known to enthusiasts as the operator of a roster of Baldwin diesel locomotives that work on several rail switching operations, is preparing to enter the passenger excursion business on its newest line acquisition.
SMS, established in 1994 to serve the large Pureland Industrial Park in Bridgeport, N.J., has grown to seven switching operations in New Jersey, Pennsylvania, and New York.   Its newest expansion, not far from its original (and still busy) location, is 18 miles of onetime Pennsylvania-Reading Seashore Lines trackage between Swedesboro and Salem, in southwestern New Jersey. In 2021, SMS entered into a 10-year lease with Salem County, which owns the line.
Although the tracks had been inactive for several years, SMS has purchased 92 acres of adjacent property in Pilesgrove Township, which it plans to develop for rail use, according to Paul Harland, who holds the title of Director of Passenger Operations on the currently freight-only railroad. Harland says that when he joined SMS six years ago, after a lengthy tenure at Pennsylvania heritage and freight railroad New Hope & Ivyland, he did not expect that he would once again have passenger duties added to new responsibilities.
The catalyst to SMS's planned passenger operation is the railroad's former U.S. Army 0-6-0 steam locomotive, purchased a decade ago. SMS president and co-founder Jeffrey L. Sutch had worked as a locomotive engineer for the Reading Co. and also volunteered at the New Hope & Ivyland, where he had run the steamer in the 1970s.    Now rostered as SMS No. 9, the 1942-built Alco is nearing the completion of a $1 million return to service. When Sutch bought the little engine, his initial plans were to occasionally use it help out the Baldwins in switching service in the Pureland park.   Harland says this swould not be much different from how the engine worked for the Army at Fort Dix, N.J., and Fort Eustis, Va.
Passenger service was not part of the plan when SMS leased the Salem line, Harland says: "We jokingly kicked around passenger operations at one point."   But with a soon-to-be-operational steam engine and a caboose already on the roster, SMS started looking at the concept.   He says that Salem County leaders have been very supportive.
The operation already has been named "Woodstown Central," named after an on-line town served by busy U.S. Route 40.  Tentative plans are to run excursions from the railroad property at Pilesgrove, north through Woodstown to Swedesboro, and return, a 14-mile round trip. The railroad is in the process of acquiring secondhand passenger cars for the service, Harland says.
Local historical societies sponsor the annual "Woodstown by Candlelight" night early each December.   Harland says that SMS will have a presence at the celebration in 2022, and hopes passenger trains might be part of the event in future years. In the meantime, steel wheels are once again rolling on SMS's Salem Line.  In June the railroad began partnering with Revolution Rail Co., and riders already are enjoying rail biking over the route.