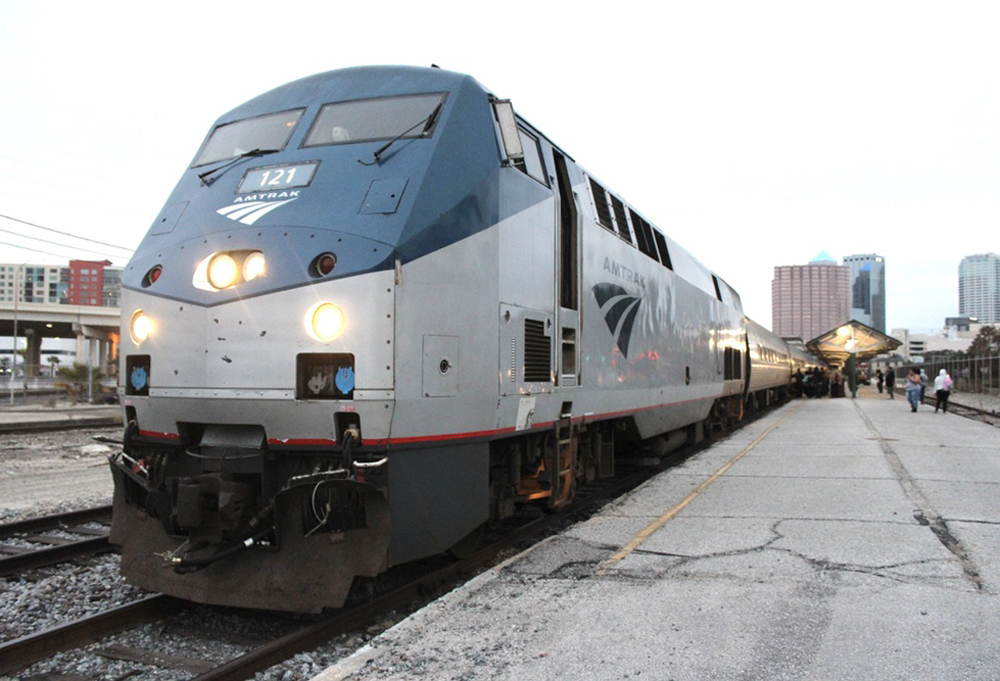 ---
WASHINGTON — With Hurricane Ian bearing down on Florida and the Southeast, Amtrak has cancelled Auto Train in both directions Tuesday and Wednesday, Sept. 27 and 28.
Amtrak also says in an online advisory that the New York-Tampa-Miami Silver Star that departed today (Monday, Sept. 26) is terminating at Jacksonville, Fla., Tuesday morning; its northbound counterpart will originate there Tuesday evening. After that, the Star has been cancelled in its entirety Tuesday and Wednesday southbound and Wednesday and Thursday northbound.
Amtrak began blocking future bookings and notifying passengers on these trains over the weekend. More cancellations may be possible later this week depending on damage assessments after the storm passes through central Florida and into Georgia.
Commuter operations in Florida are also being affected by the storm, with Orlando area's SunRail announcing it is suspending operations on Tuesday to begin storing rolling stock and securing crossing gates and other equipment. Miami-area operator Tri-Rail says it is monitoring the situation but as of Monday afternoon has yet to announce any service disruptions.
In Canada, VIA Rail cancelled Friday departures of its Montreal-Halifax Ocean ahead of the arrival of Hurricane Fiona in Atlantic provinces on Saturday. It was able to operate the Sunday departures of the triweekly train despite power outages and numerous slow orders along the route. Delays were substantial: the westbound train arrived in Montreal Monday after 5:30 p.m,, more than seven and a half hours late. Sunday's eastbound Ocean was running more than five and a half hours late Monday afternoon, with more delays expected. The next departures in each direction are on Wednesday.