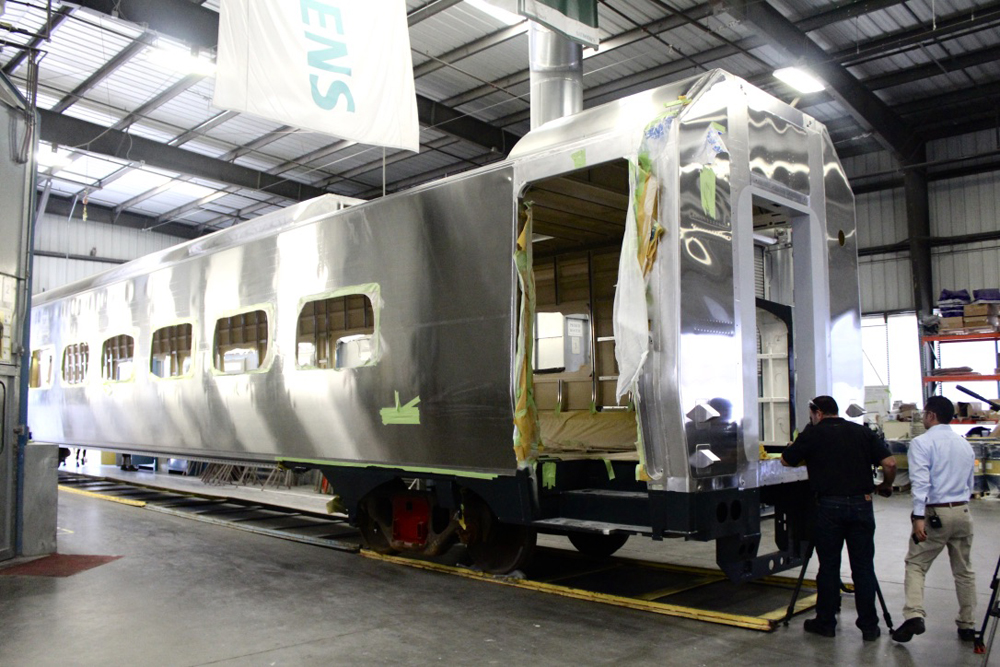 ---
LEXINGTON, N.C. — Siemens Mobility officials announced Tuesday on a media call with North Carolina Governor Roy Cooper and Federal Railroad Administration Administrator Amit Bose that they intend to construct a $220 million passenger railcar manufacturing facility designed to complement the company's existing Sacramento, Calif., plant.
Dr. Roland Busch, CEO of parent company Siemens AG, told reporters, "Sacramento on the West Coast is very successful and coming to its limits, so we are adding, in Lexington on the East Coast, roughly 30% of the capacity we already have, in phase one."
Busch says 500 workers will be employed on the 200-acre site; Cooper estimates the facility will have a $1.6 billion impact for North Carolina.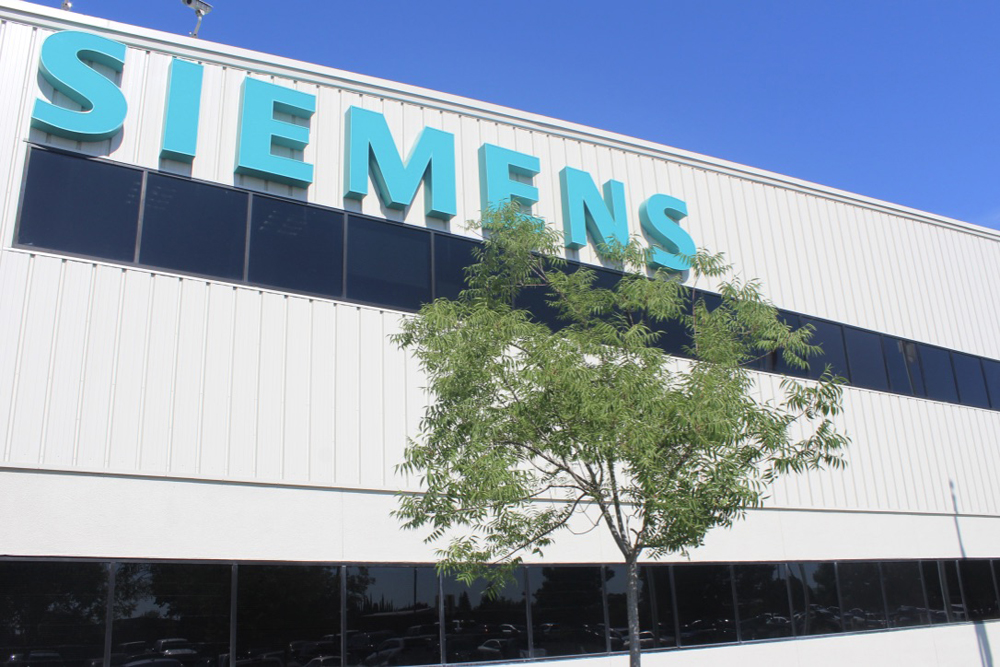 Siemens looked at more than 30 locations in a dozen states. "When you are trying to find 200 acres along a main line anywhere in the United States, it becomes very difficult," says Marc Buncher, CEO of Siemens Mobility North America.
"We'll be excited to cut the ribbon in two years when we pull our first cars out of the plant," he says. "There's plenty of room to expand, and it would be great to be able to get some big orders and get into the locomotive space possibly, or some other car type in the future."
Buncher says he hasn't spoken to customers about what will be constructed at the new plant, "but we do have orders going out to 2029. We built a couple of new buildings (in Sacramento) for the Venture program and we definitely want to take advantage of the buildings that were set up for that."
He notes that the new Lexington plant will be a dual-purpose facility "that will build trains and do service on our existing fleet. This gives us the opportunity to bring in cars, locomotives, and light rail vehicles to help service our customers on the East Coast so they don't have to transport all the way across the country — that was one of the main drivers."
Siemens Mobility trainsets currently being manufactured in Sacramento include completion of Venture trainsets for the Midwest and California after production and supplier problems continue to delay their deployment; a similar fleet of 32 trainsets for VIA Rail Canada; an additional 20 coaches for Brightline to be delivered in 2024; and 83 semi-permanently-coupled trainsets to replace Amtrak's nearly 50-year-old Amfleet cars [see "Amtrak rolls out 'Airo' branding …," Trains News Wire, Dec. 15, 2022].
One likely nearby customer is North Carolina's Rail Division, which is looking to replace the heritage fleet it began assembling decades ago to start and expand its Charlotte-Raleigh Piedmont service, although all of the funding for that acquisition has yet to be appropriated. Its state-sponsored New York-Charlotte Carolinian is be converted to Airo equipment, which will pass through Lexington on Norfolk Southern rails.