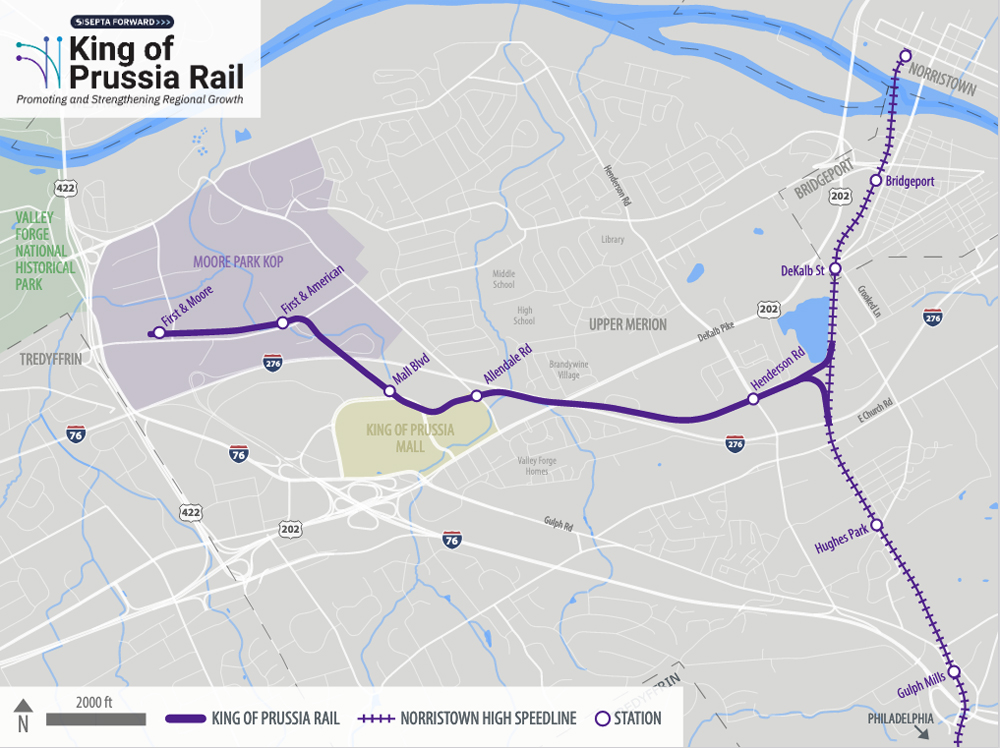 ---
PHILADELPHIA — The Southeastern Pennsylvania Transportation Authority has awarded a $125 million contract for the final design phase of the King of Prussia Rail project.
SEPTA awarded the contract to HNTB Corp. at its Feb. 23 board meeting. The project will add a 4-mile, five-station spur to the Norristown High Speed Line near its northern endpoint, providing a one-seat ride to any stop on the 13.4-mile, 22-station line between Norristown and Upper Darby.
"KOP Rail will connect the three largest employment hubs in the region – Center City, University City, and King of Prussia – increasing access to 60,000 jobs," SEPTA Board Chairman Pasquale T. Deon Sr. said in a press release. "Frequent and reliable transit service is necessary for our region's economy to recover and grow."
The HTNB contract will advance the project from the 30% design phase to final design, required to be eligible for Federal Transit Administration News Starts Capital Investment Grant funding. SEPTA plans to seek an FTA grant for 60% of the total project cost. The agency has committed $390 million in its fiscal 2023 capital budget. Construction could begin in 2025 if full funding is secured.
More information on the King of Prussia project is available at its website.