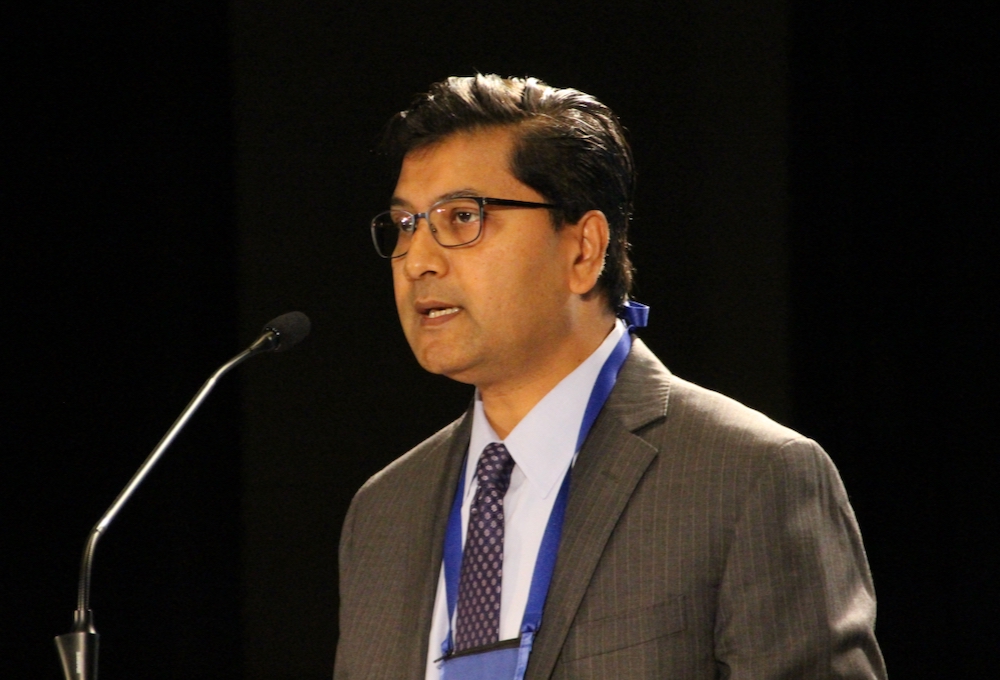 ---
WASHINGTON — The Association of American Railroads and American Short Line and Regional Railroad Association reacted positively Wednesday after Senate confirmation of Amit Bose as Administrator of the Federal Railroad Administration.
"For the nation's railroads, there is no higher priority than safety," AAR CEO Ian Jefferies said in a statement, "and the industry is committed to working with Administrator Bose to ensure FRA policies are grounded in sound data and drive continuous enhancements of those shared safety goals. As Administrator Bose assumes his new role, AAR stands ready to work to advance safety, sustainability and supply chain fluidity."
ASLRRA President Chuck Baker offered his congratulations to Bose and added, "Amit is the first Indian American to be appointed to this role and that is to be celebrated. …
"We look forward to working with Administrator Bose and his top-notch team at the FRA to put these new resources [programs and funding from the infrastructure bill] to work advancing key projects that enhance safety, reduce greenhouse gas emissions, and solve our country's supply chain crisis. We are also eager to continue working collaboratively to harness the power and promise of technology to continue moving freight rail forward."
Bose had been serving as deputy administrator, allowing him to operate as acting head of the FRA pending confirmation. He was previously deputy administrator during the Obama administration.
"It's an honor and privilege to serve Secretary Buttigieg and the Biden-Harris Administration," Bose said in an FRA press release. "America's railroads are an indispensable part of our transportation system and national economy. This is an exciting time to lead approximately 900 FRA employees as we seek to advance America's second great rail revolution."