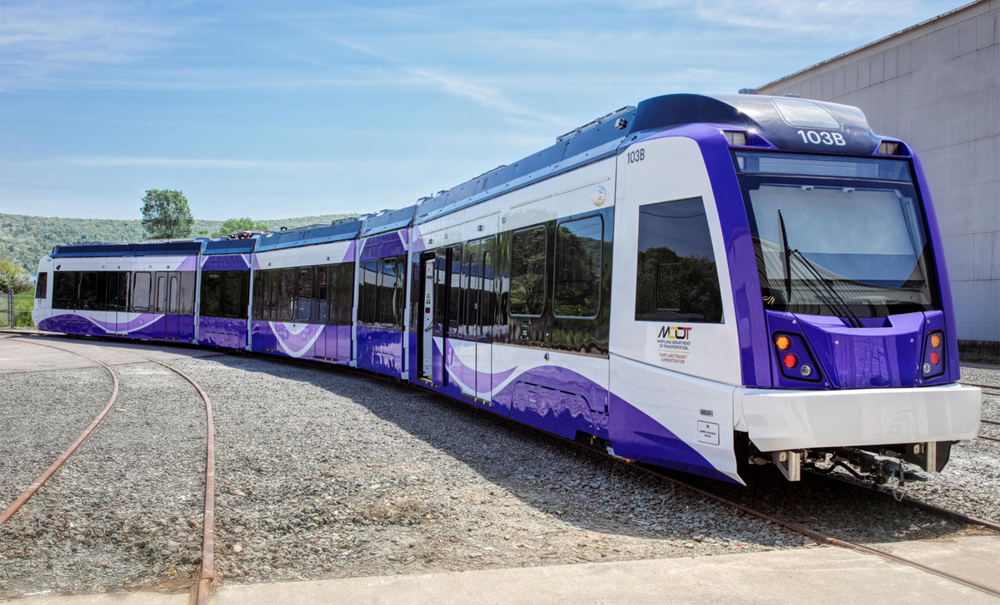 HANOVER, Md. — Selection of a new contractor for Maryland's much-delayed Purple Line light rail project is likely to occur in December, with a contract finalized by February — about five months later than had previously been projected.
The Washington Post reports groups bidding to replace the previous contractor, which quit a year ago in a dispute over delays and cost overruns, had asked for more time to submit proposals. A spokeswoman for the Maryland Transit Administration told the newspaper in an email that the additional time would "deliver more value to the state in the bids."
A new timeline for the project — which was supposed to be complete in March 2022 but is at least 2½ years behind schedule — is likely to be determined when the new contractor is selected, as will a new cost estimate for the 16-mile light rail line.
The project has been in limbo since the consortium building the project quit in September 2020, citing $700 million in unpaid cost overruns, many resulting from legal challenges that delayed construction [see "Digest: Judge rules builders can quit …," Trains News Wire, Sept. 11, 2021]. The new schedule must be approved by the state Board of Public Works because it changes terms of a $250 million settlement with the builders while allowing two of the three primary contractors to remain involved [see "Digest: Canada announces major change …," News Wire, Nov. 25, 2020].