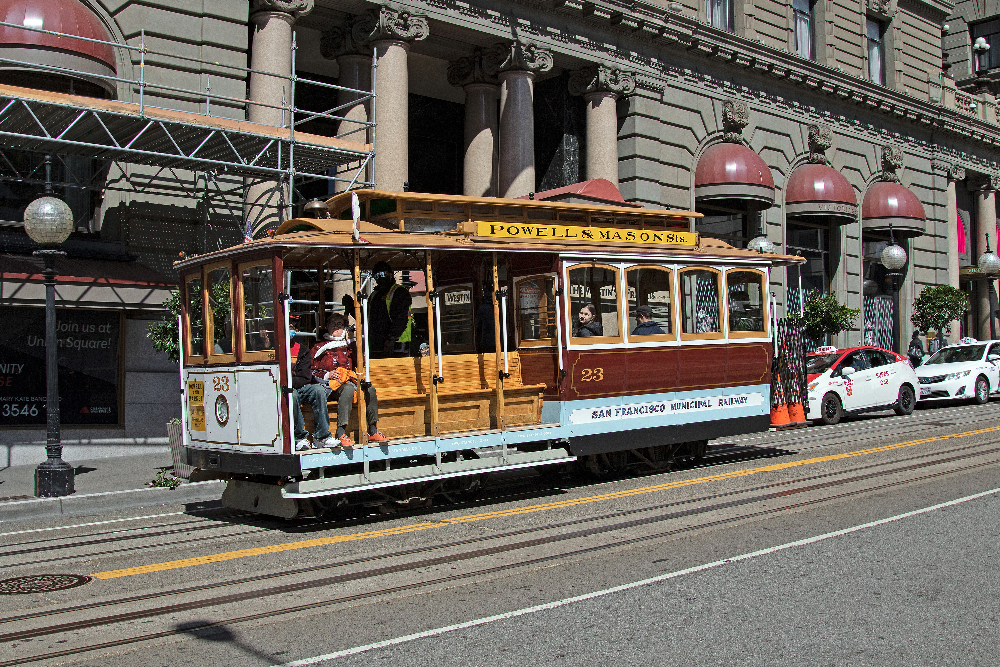 ---
SAN FRANCISCO – This weekend sees the launch of a civic celebration to mark 150 years of cable car service in San Francisco. Scotsman Andrew S. Hallidie, an experienced maker of wire rope (steel cable), employed his expertise to construct a cable car on Clay Street in San Francisco, with the first run on August 2, 1873. Hallidie said he wanted to surmount hills too steep for horse-drawn streetcars.
 Beginning today in the City's Dogpatch neighborhood, the first-ever guided public tours of the Cable Car Carpentry Shop will be offered. These will continue the first Friday of each month until November. Tours run from 11 to 11:45 a.m., with space limited to 25 people per tour. It's free, but tickets are required.
Beginning May 6 through Oct. 28, passengers can ride Sacramento-Clay cable car "Big 19", the oldest and largest in the cable fleet on the California Street line. The car was built by Southern Pacific in 1883 and ran on Market Street until the 1906 earthquake and fire ended that street's cable service. It was then modified to run on the expanded version of Hallidie's original line, the Sacramento-Clay, where it operated until that line closed in 1942. Fully restored, it will operate on the California Street line Saturdays from May to October at regular fares. Passengers can visit the Cable Car Museum and Powerhouse at Washington and Mason Streets in Chinatown when it opens at 10 a.m. on Saturdays, then board this car when it leaves the car barn at 11:15 a.m. and ride it around the loop and over Nob Hill on Jackson Street to reach Hyde, where it will change ends to get to California Street and Commence its regular route.
Starting May 7 through October on the first Sunday of each month, passengers can ride O'Farrell, Jones & Hyde Car No. 42 (built in 1907) on the Hyde Street hill it went up and down for 47 years before the line was rerouted down Powell. The car has been restored to its 1907 appearance complete with its gold-leaf hand lettering. Like Big 19, passengers can board the first run at the car barn at 11 a.m.
Plans are also being made for a celebratory luncheon on the exact 150th anniversary day (August 2) of Andrew Hallidie's very first cable car trip. Venue and cost are still be determined. For more information go to sfcablecars.org.