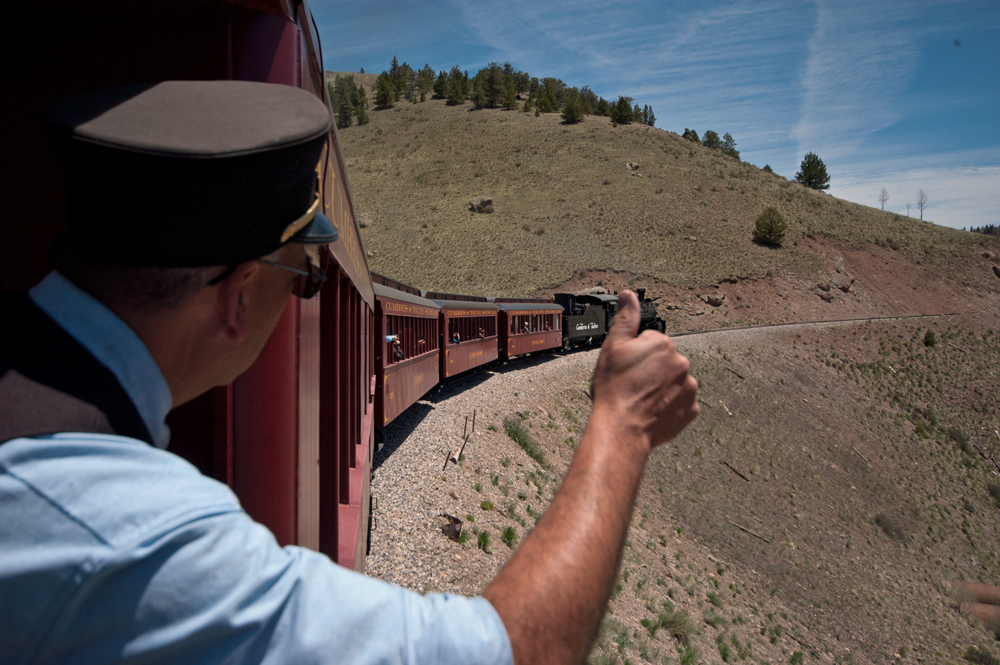 WAUKESHA, Wis. — Trains and Special Interest Tours are still welcoming guests for an epic Rocky Mountain rail adventure this August and September.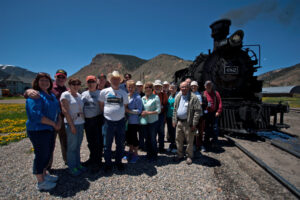 Guests on this Colorado and New Mexico rail tour will help the Cumbres & Toltec Scenic Railroad celebrate its 50th anniversary of operations with a meal aboard a narrow gauge dining car pulled by double-heading locomotives Nos. 168 and 315; a private nighttime photo shoot in Chama, N.M. — home of the Cumbres & Toltec; and a train chase of two wood-burning narrow gauge locomotives up to Cumbres Pass.
Other adventure highlights include a visit to the Colorado Railroad Museum and excursions on the Georgetown Loop Railroad; Leadville, Colorado & Southern Railroad; behind a locomotive honoring the former Denver, South Park & Pacific Railroad in Como, Colo.; on the newly refurbished and re-opened Broadmoor, Manitou & Pikes Peak Cog Railway; over the Royal Gorge Route; and over the famed Durango & Silverton Narrow Gauge Railroad. Guests will also return to starting point, Denver, by way of private dome car pulled by the California Zephyr.
Trains' Art Director Tom Danneman will be a special host on this tour that starts in Denver August 22 and returns September 2.