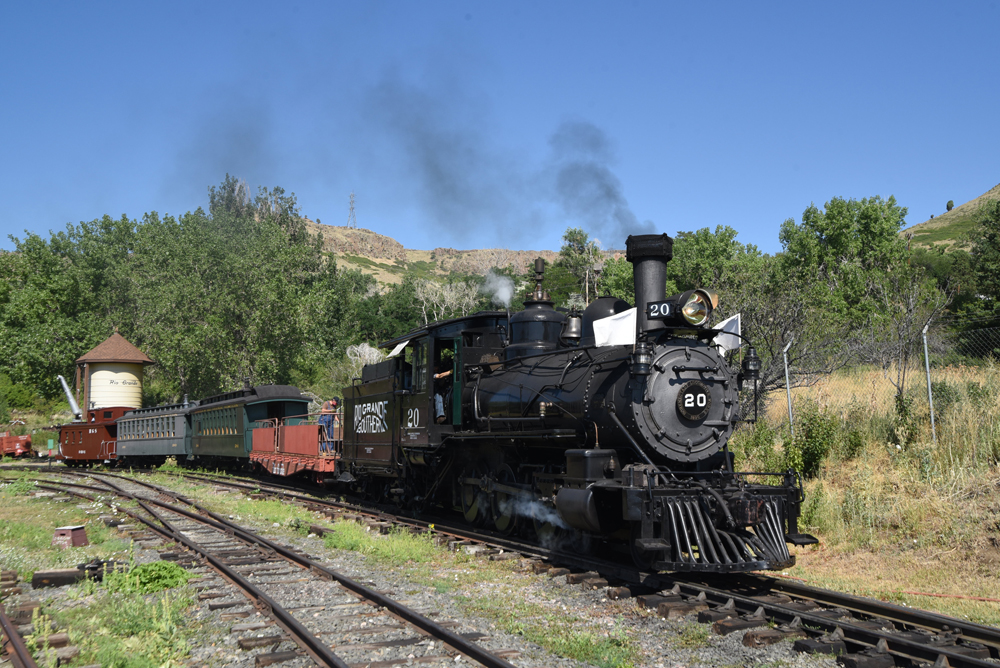 ANTONITO, Colo. — Rio Grande Southern 4-6-0 No. 20, visiting the Cumbres & Toltec Scenic Railroad from Colorado Railroad Museum, will pull freight cars and historic passenger cars on a Trains Magazine photographer's jaunt between Antonito and Big Horn on Sept. 5.
This will be the first solo trip for the 1899 steam locomotive, which was rebuilt at Pennsylvania's Strasburg Rail Road over a 12-year period that ended in 2019. The Colorado Railroad Museum completed the work in 2020, and the engine made its debut at the Golden, Colo., campus last August. This is its first road trip.
The train will depart before dawn for sunrise silhouette images at Ferguson's trestle. The short-mileage trip will allow for a maximum number of photo runbys. A boxed lunch will be served at Big Horn, where the train will pose for images with the day's regular C&TS train.
"No. 20 solo on the Cumbres & Toltec is a dream come true for many steam and Colorado narrow gauge fans," says Trains Editor Jim Wrinn. "This is a rare opportunity that may not be repeated. The locomotive was our cover subject in 1942, and it is an honor to have a role in its continued operation in 2021."
A limited number of tickets for the event are available here.