EAGLE COUNTY, COLO. — The former Denver & Rio Grande Western Tennessee Pass line will apparently live again.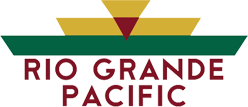 Rail holding company Rio Grande Pacific has announced it has reached agreement with Union Pacific to lease the Colorado route, and its Colorado Midland & Pacific Railway has filed a request with the Surface Transportation Board for common-carrier authority to operate the line. In a press release, the company says it will assess interest of the communities along the route for commuter rail service and will explore development opportunity for freight service on the line.
The line has been dormant since August 1997, when Union Pacific shifted its remaining traffic to the lesser grades of the Moffat Tunnel route. The Tennessee Pass line, with grades of up to 3%, was when operating the highest mainline route in the U.S. with its summit at 10,240 feet. will require rehabilitation before any service can begin.
Rio Grande Pacific is one of two companies which had been negotiating with UP over use of the line; its interest was first revealed in an unredacted filing to the STB by Union Pacific regarding the other party pursuing use of the line — Colorado Pacific Railroad and its parent company, KCVN [see "Union Pacific's Tennessee Pass could become short cut …," Trains News Wire, March 9, 2020]. That filing was in response to an effort by Colorado Pacific to force sale of the line through a feeder line application.
The Colorado Pacific application was dismissed by the STB shortly thereafter [see "Regulators toss out effort to force UP to sell Tennessee Pass line," News Wire, March 18, 2020], but the railroad launched another bid late this year including an offer to run passenger service between Pueblo and Minturn, Colo. [see "Colorado Pacific says it would offer passenger service …," News Wire, Nov. 2, 2020]. At that time, Union Pacific responded to a letter from Colorado Pacific by saying it remained "in active negotiations with Rio Grande Pacific."
In today's press release, Colorado Midland & Pacific President Robert Bach said, "We look forward to engaging in the transportation planning work already underway to determine how the Tennessee Pass Line might play a role. It's exciting to bring this additional option to the table."
The Colorado Midland & Pacific filing to the STB says the railroad will lease 163.1 miles of the line between milepost 171.9 at Parkdale, Colo., and Milepost 335.0 near Sage, Colo., and that it projects the railroad's annual revenue will not exceed $5 million. The portion of the line east of Parkdale is currently operated by short line Rock & Rail, and also hosts the Royal Gorge Route Railroad tourist operation.
— Updated at 3:35 p.m. CST with information from STB filing. This is a developing story. Watch Trains News Wire for further information as it becomes available.