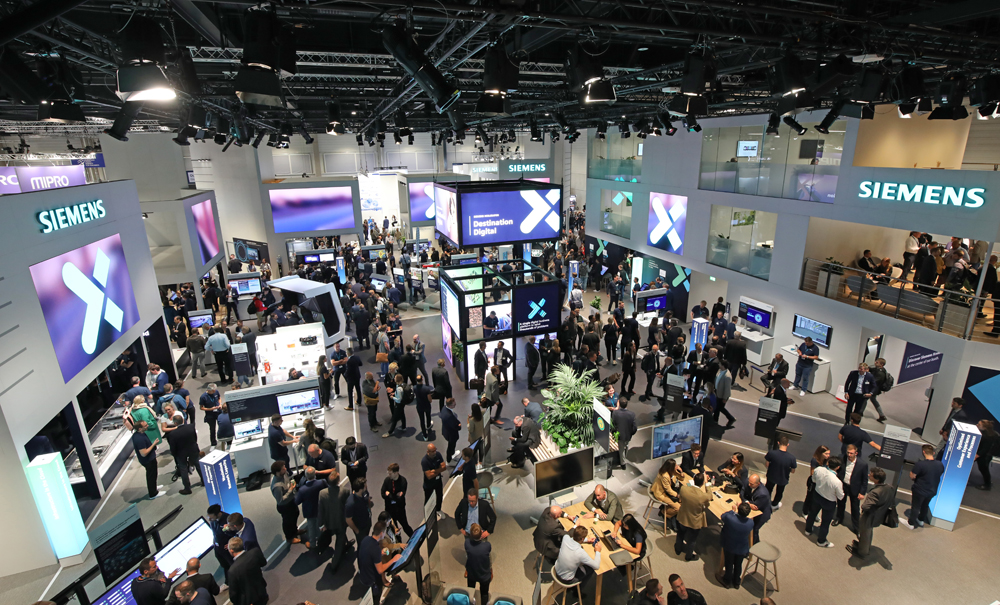 ---
BERLIN — While not quite matching the record numbers it set in 2018, the 2022 InnoTrans trade fair, which concluded Friday, made a strong return after a four-year pause.
A total of 137,394 people attended the four-day event, according to the event's closing report, with visitors from 131 countries attending the world's largest rail industry event. This year, the show featured more than 2,800 exhibitors from 56 countries, with 124 rail vehicles ranging from new passenger trains to specialized on-rail engineering machines displayed on the approximately 3 miles of track at the Messe Berlin exhibition grounds. Some 161,157 visitors and 3,062 exhibitors took part in the 2018 edition of the show, which is normally held every two years. The 2020 event was rescheduled then cancelled because of COVID-19.
The war in Ukraine made itself felt with no Russian exhibitors present for the first time; more than 40 Russian companies reportedly had planned to attend, but these plans changed after their government invaded Ukraine in February. Ukrainian Railways boss Oleksandr Kamyshin was one of the unlikely media stars of the trade fair, as he signed multiple cooperation agreements with European rail operators.
Trends: Digital technology, diesel alternatives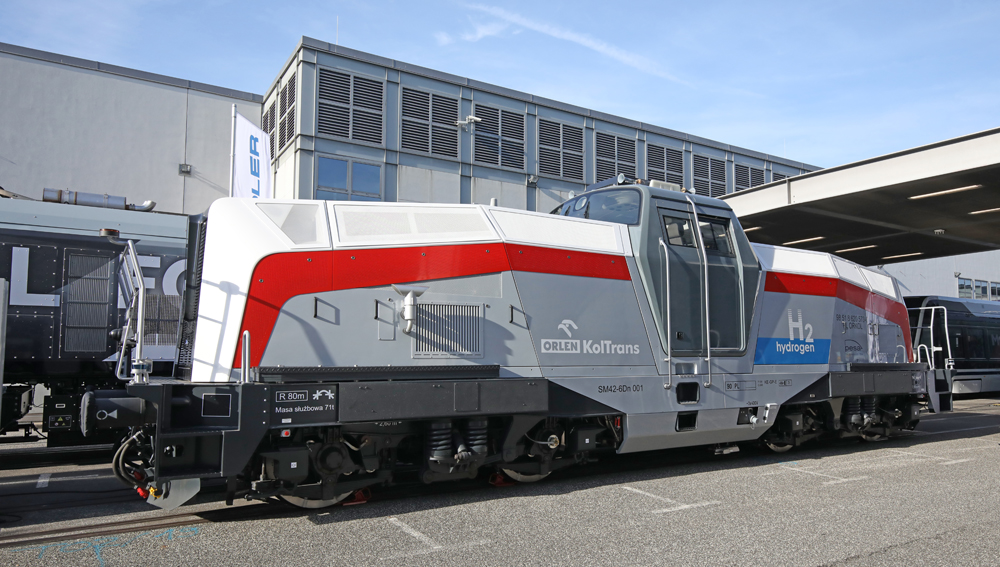 In the interval since the last InnoTrans, it was clear the global rail supply industry has continued to develop, especially in the area of "digitalizing" almost everything. Siemens' massive multi-story exhibition stand was almost entirely devoted to the company's wide range of digital innovations.
The other major trend across the show found multiple manufacturers working to make some of the alternatives to diesel fuel a practical reality. Stadler and Siemens both showed off new hydrogen passenger trains [see "Stadler unveils first hydrogen train …," Trains News Wire, Sept. 21, 2022, and "Siemens optimistic about US passenger market," News Wire, Sept. 24, 2022]. Polish rail engineering firm Pesa showed one of the world's first practical hydrogen-fuel-cell-powered locomotives, converted from an older Polish diesel-electric switcher.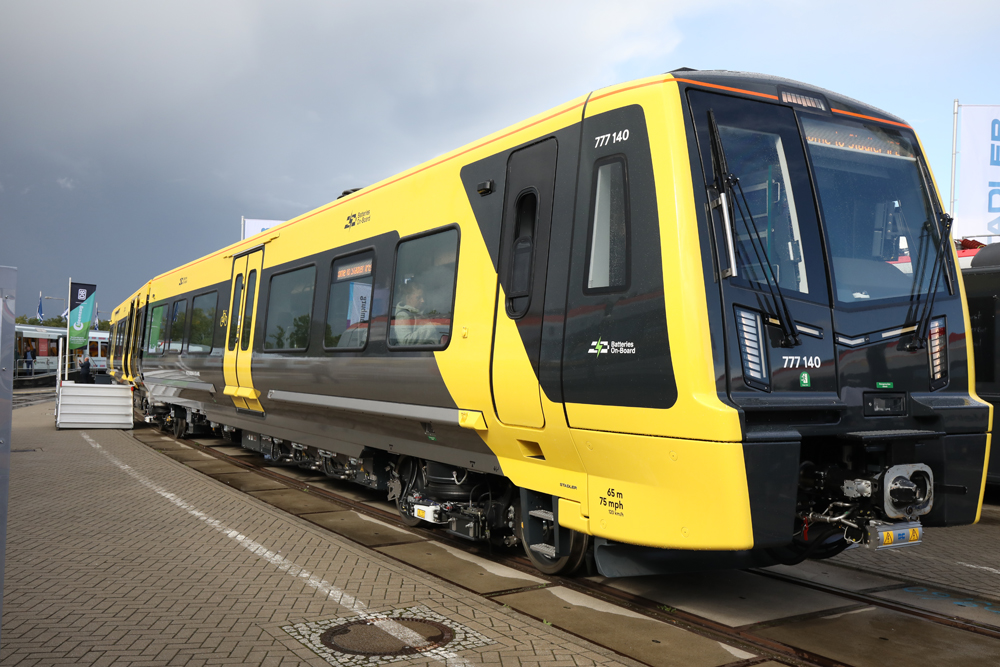 Companies including Wabtec, Siemens, Stadler, and Progress Rail were exhibiting new battery technology, with Stadler adding this capability to trains now being delivered for use in Germany, Wales, and Liverpool, UK.
Pure electric locomotives making their debut included Stadler's new Euro 9000 model, a six-axle, 9000kW or 12,235-hp freight machine which has been ordered by several European freight operators. Vossloh Rolling Stock (now owned by Chinese firm CRRC but based in Germany) showed its new electro-diesel Modula design and announced its first orders..
Weird and wonderful yellow machines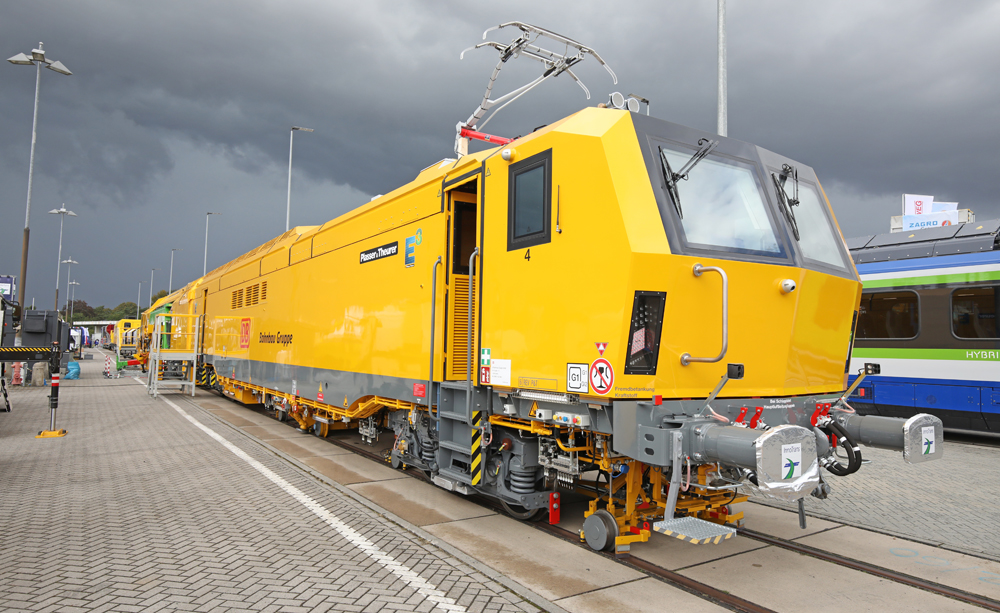 Some of the more specialist (and unusual) equipment on show came from companies focussed on maintenance-of-way equipment. Plasser and Theurer showed its latest Unimat self-propelled track tamping and grading machine for German rail operator Deutsche Bahn; this can even operate from overhead catenary where available. Italian firm Armafer showed a diesel locomotive designed for MoW work that can be literally divided into two parts for transport by road to work sites; the company sees more demand for this as it can be cheaper in some cases and in others allows access where movement by rail isn't possible, such as after following accidents.
A number of other companies had new equipment on show although German firm Robel probably had the most unusual — a tunnel cleaning machine called "Roclean" for Vienna Subway operator Wiener Linien. With two big hoses up front this machine can clean up a subway tunnel improving air quality for passengers and subway staff.
While the 2022 InnoTrans show is complete, the dates for the next edition have been announced. It will be held Sept. 24-27, 2024, in Berlin.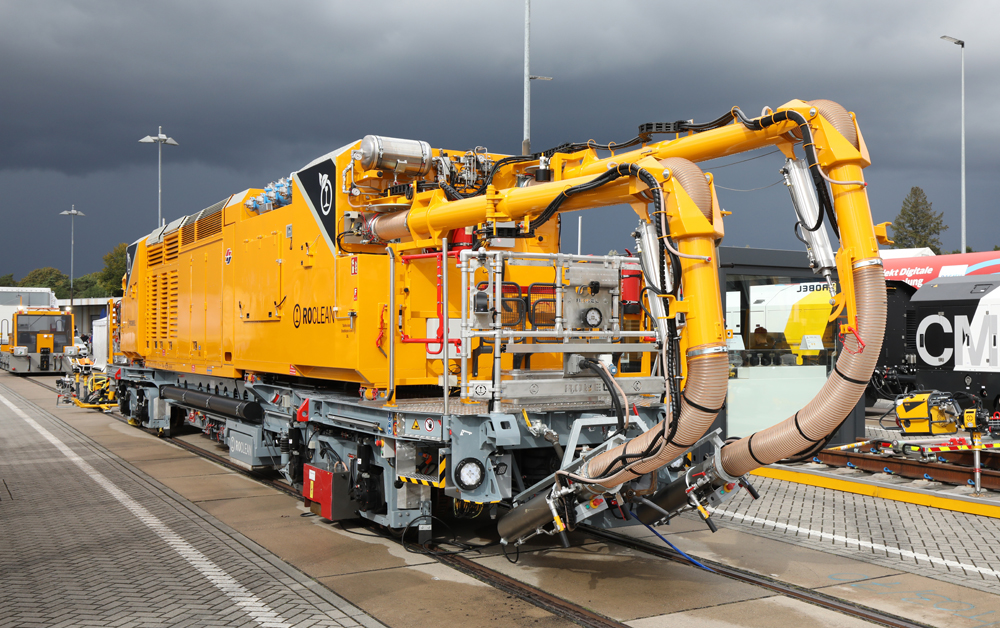 — Updated Sept. 30 with updated final attendance figure from InnoTrans closing report.