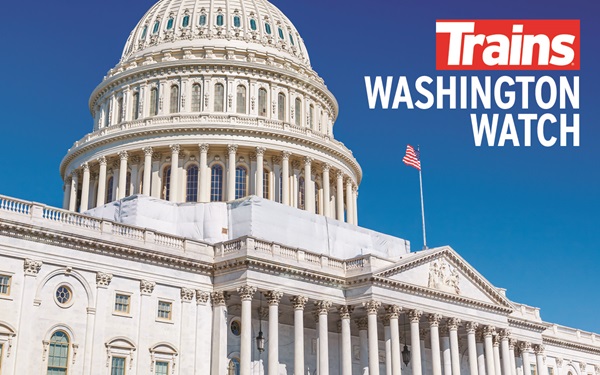 WASHINGTON — The House of Representatives has delayed its planned vote on an appropriations bill for the Department of Transportation amid Republic concerns the bill would not pass, the website The Hill reports.
House Majority Leader Steve Scalise (R-La.) said during Thursday's session that the House would try next week to pass H.R. 4820, to fund the departments of Transportation and Housing and Urban Development.
"Some people want to cut more," Rep. Tom Cole (R-Okla.), head of the Rules Committee, which determined which amendments were part of the bill that made its way to the floor, told the website. "Other people are worried that we cut too much, or they've got particular concerns, Amtrak concerns."
The updated description of the bill from House Appropriations Committee Republicans says the bill includes $90.243 billion in discretionary spending, $8.633 billion below the amount in President Joe Biden's budget request. It says the bill addresses financial shortfalls and funds Republican priorities by eliminating several programs and making "deep cuts to others, especially those that received large amontsin the Infrastructure Investment and Jobs Act."
Rep. Marc Molinaro, whose central New York district includes Binghamton and parts of the Hudson Valley, is among Republicans with concerns about Amtrak cuts of more than $1.5 billion [see "House set to vote on spending bill …," Trains News Wire, Oct. 31, 2023].
"I just have some reservations about the bill," Molinaro said, according to The Hill. "The Northeast Amtrak corridor is actually one of the few that actually makes money and secondly is a major artery for commuters throughout the Northeast, but certainly in the Hudson Valley, and upstate New York. … I'm all for responsible spending, but these are pretty significant reductions."