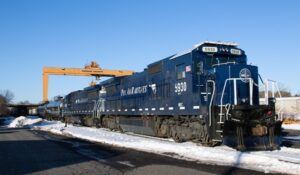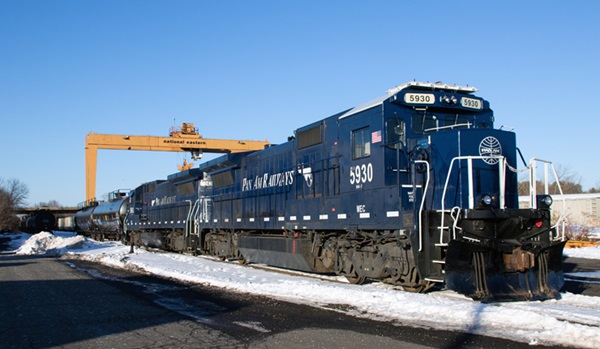 WASHINGTON — Federal regulators on Monday received a flurry of last-minute comments regarding CSX Transportation's proposed acquisition of New England regional Pan Am Railways.
The filings – from federal and state transportation officials, Norfolk Southern, and Genesee & Wyoming – were submitted on the deadline to respond to comments already made to the Surface Transportation Board as part of the merger review process.
The U.S. Department of Transportation and Federal Railroad Administration, while not taking a position on the merger itself, asked the board to impose conditions that would support current and future passenger rail operations in New England.
They also asked the STB to "carefully consider and address" Amtrak's request for conditions to protect passenger service and proposed expansions.
Vermont transportation officials said the board should reject the merger on the grounds that it would reduce rail competition in the Green Mountain state, particularly for short line Vermont Rail System's operations over state-owned trackage.
"The proposed transactions as currently structured will result in an effective 2-to-1 reduction in service over key gateways and corridors connecting Vermont to the interstate rail network," Vermont's Agency of Transportation argues. "This reduction in competition will leave Vermont's shippers and competing carriers at the mercy of one company, Genesee & Wyoming, Inc., through two operating subsidiaries over which GWI asserts operating and marketing control. This result substantially and directly harms the Vermont rail network and is completely inconsistent with the public interest."
G&W's new Berkshire & Eastern subsidiary has been named the neutral operator of the 425-mile Pan Am Southern. CSX will step into Pan Am Railways' shoes in the Pan Am Southern joint venture with Norfolk Southern. The Pan Am Southern consists of Pan Am's trackage west of Ayer, Mass., including the former Boston & Maine main line and the north-south corridor along the Connecticut River in Vermont, Massachusetts, and Connecticut.
But NS said the CSX-Pan Am merger should be approved without conditions aside from standard labor protections. The deal NS and CSX reached regarding Pan Am Southern will enhance competition between the Class I railroads in New England, NS argues. And the rerouting of NS intermodal trains from Pan Am's Hoosac Tunnel route to new trackage rights via CSX's former Boston & Albany line will allow NS to double-stack traffic to and from New England for the first time, which will boost intermodal competition in the region.
G&W said that since Pan Am Southern will continue to exist, there would be no reduction in the number of railroads serving Pan Am Southern customers or connecting with Vermont Rail System. "As the contract operator of the PAS Lines, B&E will have contractual obligations to operate in the best interests of PAS, and its own financial incentives to ensure that PAS is a success," G&W argued.
Last month CSX CEO Jim Foote told a shipper conference that the railroad would respond to concerns that have been raised about the merger. The deal has broad support from shippers as well as the Northern New England Passenger Authority that sponsors Amtrak's Downeaster service between Maine and Boston.