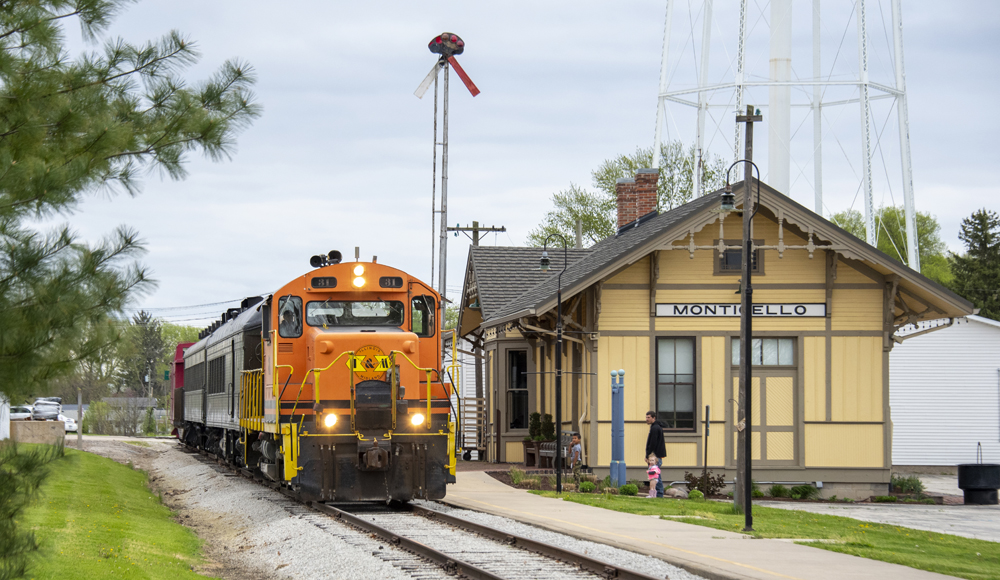 ---
MONTICELLO, Ill. — The Monticello Railway Museum kicked off its opening weekend of 2022 operations using former Chicago & Illinois Midland Railroad RS1325 No. 31 as power for its passenger train.
The museum acquired the RS1325, one of only two of the model built by Electro-Motive Division, in late 2020.
New this year was the operation of a Saturday morning train, The Donut Train, featuring a restored Illinois Central dining car. The Donut Train will also operate June 11, July operate on June 11, July 16, August 13, and September 3 in 2022. There will be two departures each day, at 8:30 AM and 10 AM.
The museum plans to repaint No. 31 into its Chicago & Illinois Midland paint scheme. Those interested in helping fund the project can do so through the museum website.
Member Bill Crisp has also set up a GoFundMe fundraiser for the 31 and recently arrived Illinois Terminal Railroad SW1200 No. 784 [see "Monticello Railway Museum acquires …," Trains News Wire, Nov. 14, 2020].