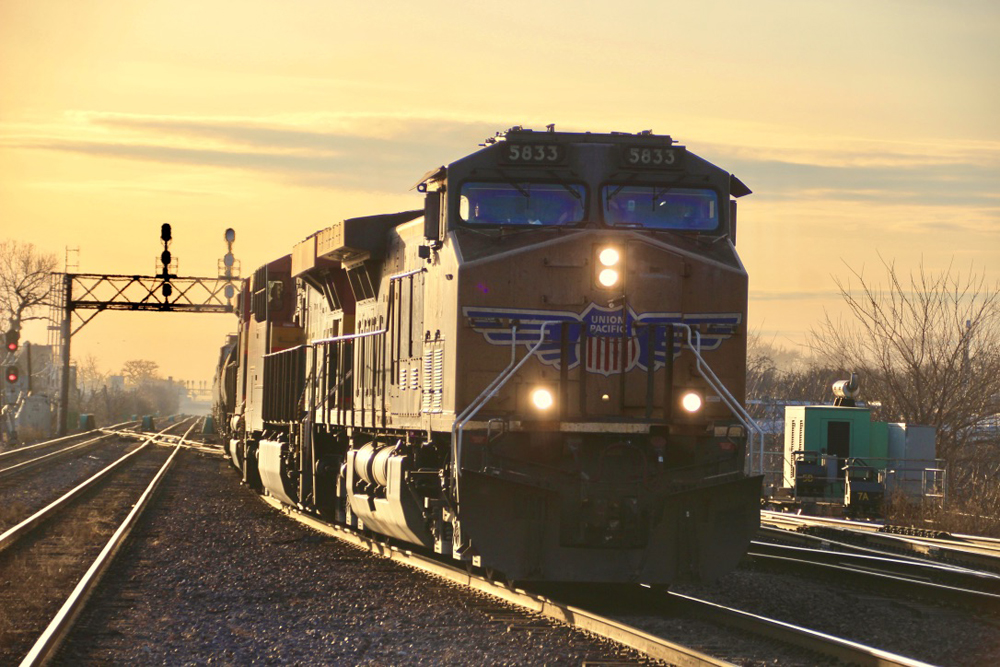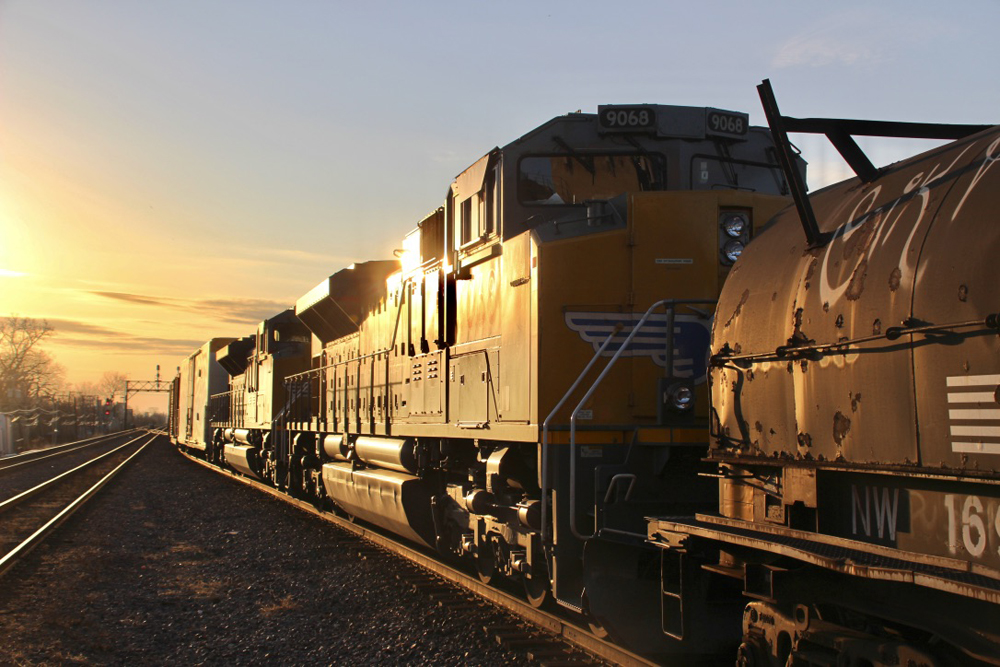 ---
WASHINGTON – The $1.2 trillion infrastructure bill President Biden is slated to sign into law today (Monday, Nov. 15) contains funding for a study of Class I railroads' use of ever-longer trains and their impact on safety, grade crossings, freight and passenger service, and the environment.
The measure provides up to $2 million for the National Academies of Sciences, Engineering, and Medicine to evaluate the operation of trains longer than 7,500 feet.
The study will examine several operational aspects of long trains, including derailment risks; communication issues between the head end, distributed power units, and end-of-train devices; and train handling and braking. It also will look at whether engineers and conductors need additional training to safely operate long trains.
Congress also asked that the study delve into long trains' impact on both freight and passenger service, and how frequently and how long they tie up traffic at grade crossings compared to shorter trains.
The railroad industry defends its use of long trains and says that placing a limit on train length — something that's currently not regulated — would increase greenhouse gas emissions without improving safety or service.
"As the National Academies undertakes their analysis of long trains, railroads are committed to providing them with their perspective and appropriate data on how this practice in the right circumstances enhances freight and passenger rail service and reduces carbon emissions without compromising safety," says Jessica Kahanek, a spokeswoman for the Association of American Railroads.
The Class I railroads take steps to carefully build long trains, the AAR says, including considering the train's consist, route profile, and placement of distributed power locomotives.
Union Pacific's Precision Train Builder system, for example, simulates trains and their routes and identifies where to place cars and distributed power within each train for the safest and most efficient operation. The software considers each piece of equipment in the train consist and can simulate a 300-mile run in about 8 minutes, UP says.
Capping train length would increase fuel consumption and railroads' production of greenhouse gas emissions. "Based upon 2019 data, limiting train length to 7,500 feet could increase U.S. mainline freight train fuel consumption by 13% or an additional 423 million gallons of fuel annually," Kahanek says.
The use of longer trains tends to max out the horsepower of a locomotive consist, which helps reduce fuel consumption because diesel-electric locomotives are most efficient in the highest throttle settings.
"Railroads stand by their record on this issue and believe that the ultimate study will demonstrate the real negative impacts of establishing blanket, prescriptive limits to train length," Kahanek says.
With the exception of Canadian National, the individual Class I railroads referred questions to the AAR. A CN spokesman says the railway looks forward to answering questions and explaining its commitments to safety and reliable operations.
Train length has been growing for decades. But in recent years Class I railroads have put greater emphasis on the use of long trains. The trend has been accelerated by their embrace of Precision Scheduled Railroading and its focus on moving tonnage on fewer trains, the more widespread adoption of distributed power, and a desire to improve fuel efficiency.
All of the Class I systems regularly operate trains that reach or exceed 12,000 feet. Systemwide averages on the big six systems range from a low of 6,900 feet at BNSF Railway to a high of 9,359 feet at Union Pacific, according to recent data.
UP's train length is up about 30% since late 2018, when it adopted a Precision Scheduled Railroading operating model. UP aims to get its average train length beyond 10,000 feet and over the past three years has been extending sidings to 15,000 feet on its single-track routes in Texas and on main lines leading to and from the Lone Star State.
BNSF has taken a more limited approach to long trains, but still operates double-length intermodal trains that sometimes top 15,000 feet.
In the East, average train length on CSX Transportation has grown 1,000 feet, to around 7,500 feet, since the railroad adopted a Precision Scheduled Railroading operating model in 2017.
Norfolk Southern has set average train length records in each of the past nine quarters, with the average now above 7,000 feet.
Average train length is above 7,500 feet on both Canadian railways, with Canadian National at 8,677 feet in the third quarter and Canadian Pacific at 8,285 feet.
The National Academies must deliver the study to Congress within two years.
A 2019 Government Accountability Office study of train length concluded that additional information was needed to assess their impact and encouraged the Federal Railroad Administration to study the issue.