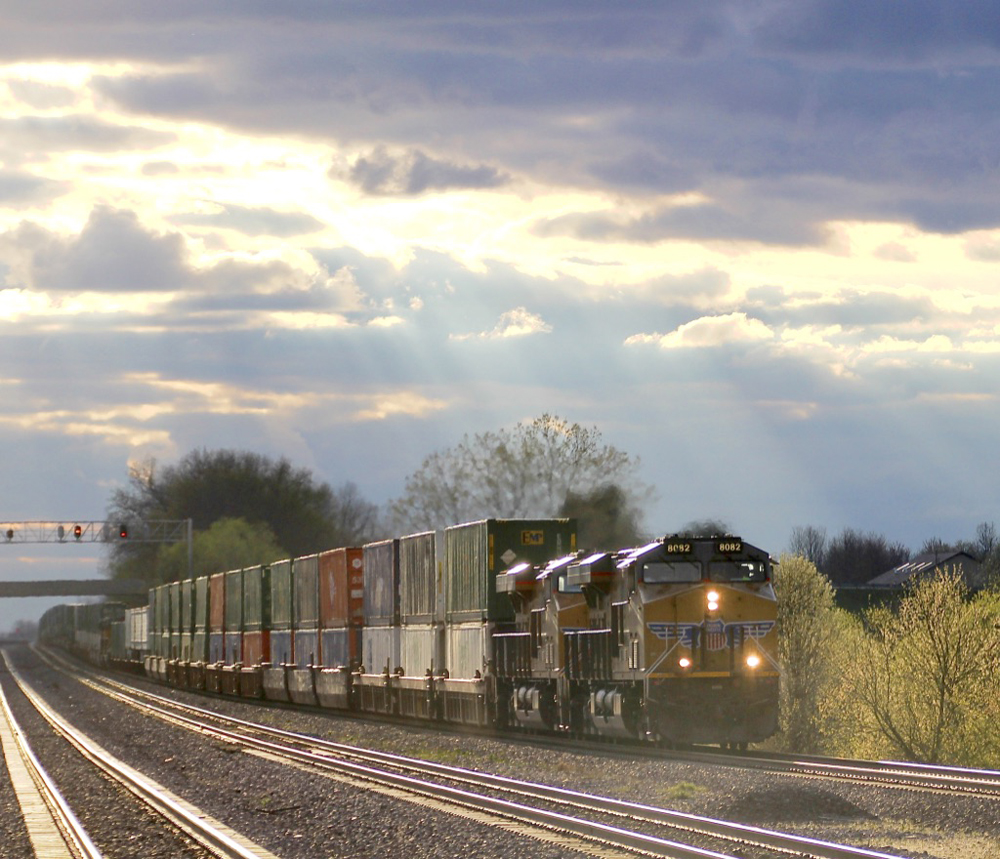 Pockets of congestion and overall high volumes are slowing most railroads' intermodal networks, prompting BNSF Railway, Union Pacific, and Norfolk Southern to take steps to manage capacity.
BNSF, the largest intermodal carrier, announced several changes designed to ease congestion at key terminals beginning next week.
BNSF will implement day-of-week in-gate windows at its Hobart terminal in Los Angeles as well as Logistics Park Chicago for traffic bound for certain destinations. BNSF will only accept steel-wheel interchange from NS in Chicago for Hobart as well as several international terminals in Los Angeles, Long Beach, and Oakland. And the railroad is moving long-dwelling containers from terminals in Alliance, Texas, Logistics Park Chicago, and Memphis to off-site parking locations, as well as increasing charges for containers and chassis stored at BNSF terminals.
"I'd like to acknowledge that our recent service has not met your expectations and the expectations we place on ourselves, which is why we're focused on taking action that will provide you a more consistent and reliable offering while improving near term capacity for growth," Tom Williams, vice president of BNSF's consumer products business group, told customers in a video message last week.
BNSF has deployed a record number of well cars, pulled locomotives from storage, and recalled train crews to handle the onslaught of intermodal traffic from the West Coast.
UP, meanwhile, has imposed surcharges on small shippers who infrequently use intermodal service out of California. The move is designed to protect capacity reserved for its largest customers.
NS at various points this month and in March initiated temporary gate restrictions for intermodal shipments bound for Jacksonville, Fla.; Rutherford, Pa.; and Croxton, N.J., as well as from Chicago 47th Street to destinations around its system. On March 31 NS lifted restrictions on shipments moving between its Chicago 63rd Street terminal and its facilities in Baltimore; Buffalo, N.Y.; Pittsburgh; and Toledo.
In a service advisory last week, intermodal customer J.B. Hunt advised its customers of ongoing ramp congestion and car imbalances. "Considering the ongoing rail velocity slowdown, equipment imbalances, and gate restrictions, J.B. Hunt expects container availability will remain extremely constrained throughout the country for the next two weeks," the company said in its April 13 advisory, which urged customers to promptly accept and unload deliveries.
The polar vortex that hit much of the country in February disrupted intermodal service, sending average train velocity to nearly its lowest level in a decade, intermodal analyst Larry Gross says. It also hit intermodal volume, which has since rebounded to higher than normal levels.
"It appears that the system is not very resilient right now," Gross says. "But there is a lot being asked of the system, moreso on the international side than the domestic side, I suspect."
Gross says BNSF's moves to reduce congestion are understandable: Since late last year its overall intermodal volumes have been setting records in most weeks. Volume on UP and NS, on the other hand, has largely remained below their respective peaks in 2018.
Average intermodal train speed on all three systems remains below their long-term averages, Gross notes. CSX Transportation, despite handling record volumes this year, is alone among the big four U.S. systems in maintaining intermodal train speed velocity.
Pandemic-Fueled Traffic Surge
The pandemic is behind the unprecedented surge in intermodal traffic as consumers spend on goods rather than services such as travel and going out.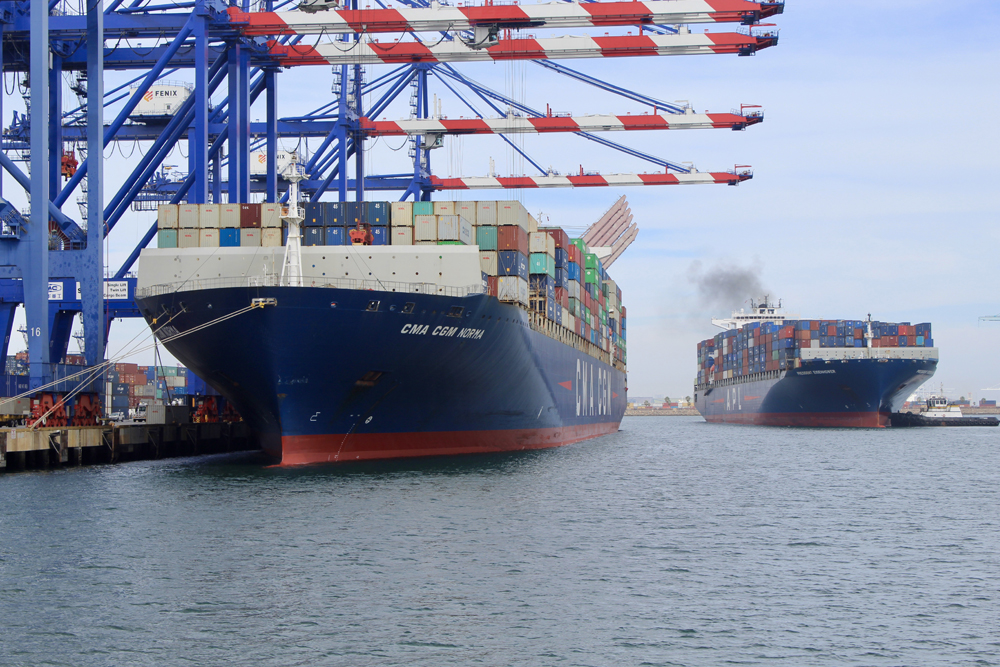 Import volume has set records at U.S. ports this year as retailers try to keep up with consumer demand for goods, which has surged since the second half of 2020. The ports of Los Angeles and Long Beach – the nation's busiest port complex – saw their busiest first quarter ever this year, and March was the ninth straight month of record volume at Long Beach.
At times up to 40 container ships have been anchored offshore awaiting berth space. The crush of cargo at Los Angeles and Long Beach prompted detours to the Port of Oakland, which now has 25 container ships waiting to dock.
It's been a similar story on the East Coast, where the ports of Savannah, Ga., Charleston, S.C., Norfolk, Va., and New York and New Jersey all have set container volume records this year.
"What distinguishes the current event is the relentlessness of it," Gross says. "A port is like a railroad: Once you get behind the eight ball it's really hard to get back."
The rise in e-commerce, meanwhile, has led to significant growth in parcel traffic in the railroads' intermodal networks.
Every link in the intermodal supply chain – including ports, rail terminals, containers, chassis, and drayage – has been under strain. The problems have been magnified by the pandemic, which has slowed loading and unloading at warehouses due to COVID-19 precautions, worker illness, and labor shortages. And that has contributed to the congestion at the busiest intermodal terminals.
Analysts are divided on whether the volume surge will continue into the second half of 2021. Some say it will keep going as retailers will need to replenish depleted inventories, while others say consumers will shift spending to travel and services such as dining out as vaccinations rise and the pandemic wanes.
J.B. Hunt sees strong growth ahead: Last week the company announced it would double to 12,000 the number of new containers it plans to purchase this year. It plans to put the first containers into service to handle loads out of Southern California, where international cargo is transloaded into domestic boxes before moving inland via intermodal.