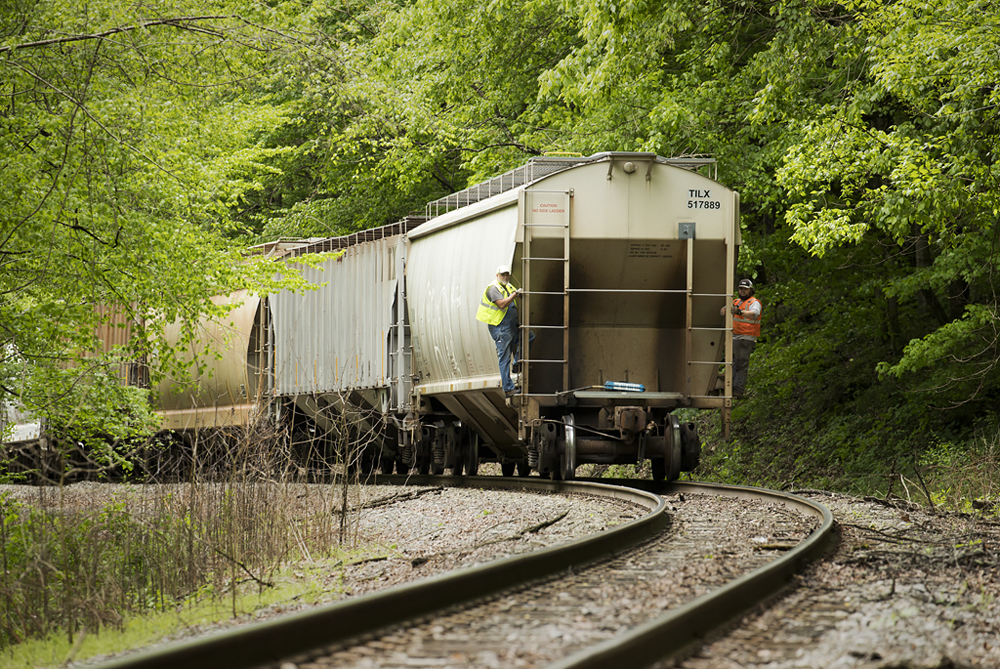 ---
CHARLESTON, W.Va. — Efforts by Class I railroads to hire more engineers and conductors are helping lift workforce numbers from record lows during the coronavirus pandemic.
But other forms of railroad employment remain below pre-pandemic numbers, and overall employment is still dramatically lower than it was five years ago.
According to the most recent Surface Transportation Board employment data, U.S. railroads have 1,300 more train and engine employees — engineers and conductors, better known as T&E — than a year ago. All seven Class I railroads have added engineers and conductors in the past year [see "An opportunity for the millennial railroader: analysis," Trains News Wire, Feb. 22, 2022]. CSX Transportation has added the most, 481 jobs since March 2021. Combined, Class I railroads have added 2.7% to their T&E roster in the past year.
These modest gains are helping address a major shortage of engineers and conductors, whose numbers are still down 8% from pre-pandemic March 2020. The Class I roads have about 4,000 fewer engineers and conductors than before the coronavirus, and railroads say pandemic-related worker shortages are at the heart of their ongoing service issues. Meanwhile, regulators, shippers, and unions say larger cuts over the last five years — a reduction of some 45,000 rail jobs — are responsible for the service problems [see "STB seeks way to quickly ease railroad service problems," News Wire, April 27, 2022].
While small numbers of engineers and conductors are being added to railroads' payrolls this year, Class I railroads continue employing fewer maintenance-of-way and non-T&E transportation workers.
In the past year, Class I railroads have seen maintenance-of-way job numbers decrease more than 2%, employing 45,278 MOW workers in March 2022, compared to 46,377 in March 2021. MOW related jobs are down 13% across all Class Is since the initial onset of the pandemic. In the past year, six of the seven Class I railroads reported fewer MOW workers. Canadian Pacific's U.S. subsidiary, the Soo Line, added 23 MOW workers in the past year.
Other transportation-related railroad jobs are down 1% compared to a year ago and about 11% since the pandemic started.
Overall Class I employment spanning all job functions is at 114,592 jobs as of the end of the first quarter, down 10%, from March 2020's number of 127,867 employees.
At this writing, the country's seven Class I railroads had more than 800 jobs available spanning all crafts.