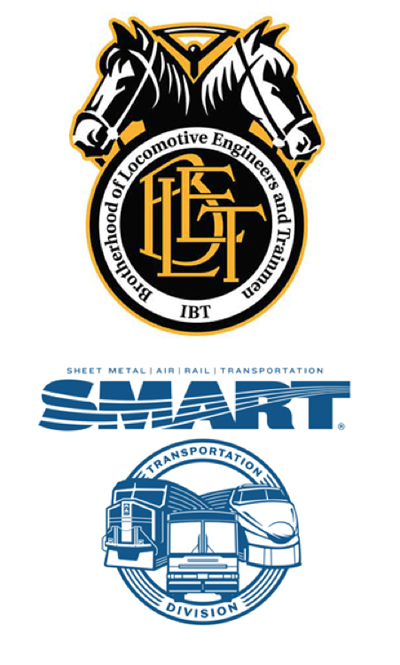 CLEVELAND — Two major rail unions are seeking preliminary injunctions against BNSF Railway and Chicago's Metra to block vaccination mandates and require negotiations over the issue.
The Brotherhood of Locomotive Engineers and Trainmen and the International Association of Sheet Metal, Air, Rail, and Transportation Workers (SMART-TD) announced the filings Dec. 3.
In a joint statement, the presidents of the two unions, Dennis R. Pierce of BLET and Jeremy Ferguson of SMART-TD, said "The language contained in the Railway Labor Act is clear cut, and the carriers' unilateral implementation of their vaccine mandates without negotiating with the union is a direct violation of the Railway Labor Act. We will continue to stand up for the rights of our members."
The injunctions are in addition to suits and countersuits between the unions, BNSF, and Metra. Similar legal actions are in progress between the unions, Amtrak, Norfolk Southern,and Union Pacific.