Railroad unions scored a pair of court victories on Friday, with rulings overturning the Federal Railroad Administration's approval of use of Kansas City Southern de Mexico engineers for cross-border movements, and vacating an injunction that forced the union to bargain over crew size.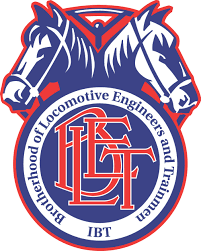 In the Kansas City Southern case, a three-judge panel of the U.S. Court of Appeals for the District of Columbia Circuit remanded the matter to the FRA to either better explain its reasoning or take a new action. The court held that the FRA's "passive approval system and complete absence of any accompanying explanation … [means] the administrative record is devoid of any explanation or reasoning for the administrative steps taken and legal determinations made by the agency." The FRA had approved the plan allowing KCS de Mexico engineers to operate into the U.S., which unions had protested since it was enacted in 2018 [see "KCS begins using international crews at Larado gateway after judge blocks strike," Trains News Wire, July 10, 2018]. The International Association of Sheet Metal, Air, Rail, and Transportation Workers-Transportation Division and Brotherhood of Locomotive Engineers and Trainmen had challenged the FRA decision in court.
In the crew-size case, BNSF et al vs. SMART-TD, the U.S. Court of Appeals for the Fifth Circuit addressed a lawsuit filed by carriers which contended crew-size issues were subject to collective bargaining rather than arbitration. A U.S. District Court judge in Texas ruled in favor of the railroads, issuing a permanent injunction enjoining the union from refusing to bargain on crew size [see "Unions vow to act together after railroads score court win on crew-size negotiations," News Wire, Feb. 24, 2020]. Friday's decision vacated the injunction and returned the matter to the district court. The appeals court found that railroads were not entitled to an injunction, in part because they had not shown it was the only way to uphold the salient portion of the Rail Labor Act, in part because they had not shown there was a threat of interruption to commerce, and in part because of a 1932 labor law, the Norris-LaGuardia Act, which limits the use of injunctions in labor disputes.