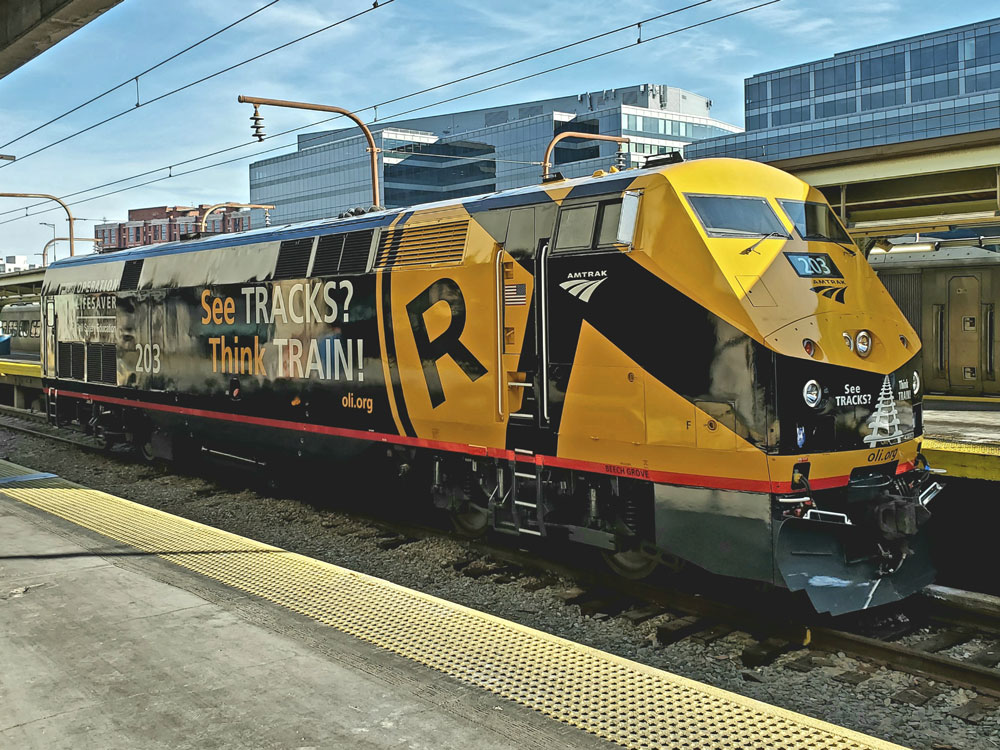 ---
WASHINGTON, D.C. — Today marks the start of Rail Safety Week across North America. While rail remains the safest way to move goods over land, according to the Association of American Railroads, this week, railroads and other safety advocates are intensifying their efforts to enhance public safety near railroad tracks — the single largest, most persistent rail safety challenge. According to Federal Railroad Administration data, more than 95% of all rail-related deaths involve drivers going through a grade crossing or a person on the tracks.
Overwhelmingly, these tragedies are preventable.
Emphasizing the urgency of the situation, Ian Jefferies, Association of American Railroads president and CEO, says, "Every three hours in the U.S., a person or vehicle is hit by a train. Rail Safety Week is a call to action, rallying the public to understand these avoidable risks. Stopping track tragedies demands collective effort. There is more work to do, and each one of us has a role to play."
Operation Lifesaver, Inc., Operation Lifesaver Canada, and the Mexican Association of Railroads are again joining forces to help prevent tragedies around railroad tracks and trains this Rail Safety Week — Sept. 18-24. This annual week-long event concentrates public attention on the need for rail safety education and saves lives by educating and empowering the public to make safe decisions around tracks and trains.
"Rail Safety Week focuses awareness and education activities around the country into 7 exciting days. Daily themes include rail safety tips emphasizing crossing safety for drivers, trespass prevention for pedestrians, safe practices for transit riders, no photos on tracks, and more," says Rachel Maleh, executive director of Operation Lifesaver, Inc. "During this annual observance, safety partners across North America join us for a concentrated week of sharing the important rail safety message. Everyone can help make their communities safer. Know the facts, recognize the signs, make good decisions, and join us. Together, we can #STOPTrackTragedies."
In 1972, when Operation Lifesaver was formed, there were 12,000 train-vehicle collisions in the U.S. Through education and awareness programming, OLI has helped reduce that number by 83% to 2,100 in 2021.
Protect yourself and your loved ones by following these top six rail safety tips:
Cross tracks only at designated pedestrian or roadway crossings and obey all signs, warning lights and gates.
Never try to beat a train, as trains are quieter and faster than you think.
Recognize it can take a mile or more to stop a train because of its size and weight.
Always expect a train on any track, in any direction and avoid distractions when you approach a crossing.
Be aware that trains can extend 3 feet or more beyond the steel rail, so maintain a safe distance from the platform or track's edge.
Remember that rail property is private property, and walking on the tracks is illegal and dangerous.
All week, Operation Lifesaver — the nation's leader in rail safety education — will host programming and events nationwide to equip the public with the knowledge to make smart decisions near trains and tracks.