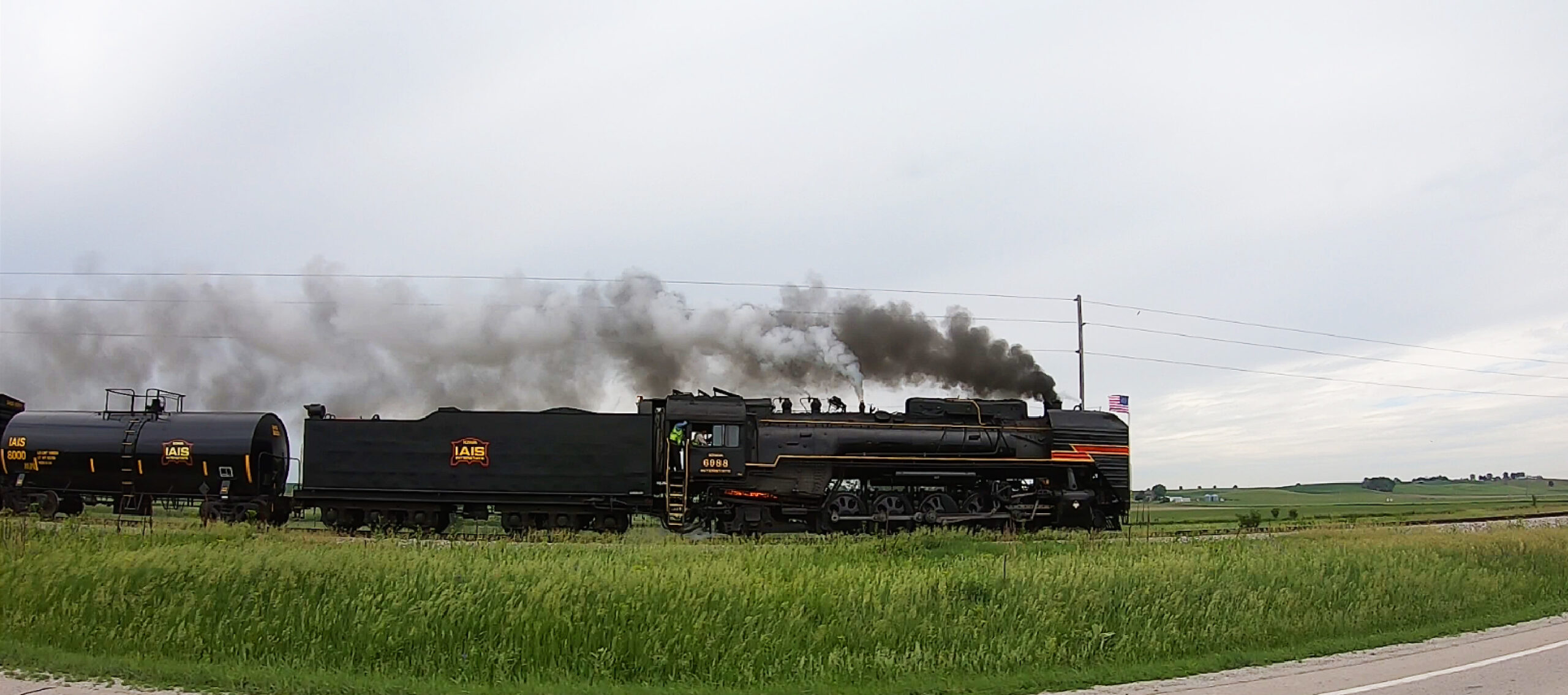 SILVIS, Ill. — Chinese-built No. 6988, a QJ 2-10-2, traveled the Iowa Interstate Railroad on Saturday, June 11, and Sunday, June 12, 2022, for a final time before its FRA 15-year inspection and rebuilding. Although the locomotive's certification has expired the FRA granted a one-time extension for the two trips.
The QJs — Nos. 6988 and 7081 — have been based at Iowa Interstate's Newton, Iowa, facilities. On June 11, No. 6988 moved from Newton to Silvis, Ill. Inspection and rebuilding will take place in the former-Chicago, Rock Island & Pacific Railroad shop complex, which recently became the home of Railroading Heritage or Midwest America/The Friends of the 261 [see "Friends of the 261/Railroading Heritage of Midwest America to expand to Silvis shop complex," Trains News Wire, May 26, 2022]. On June 12, No. 6988 pulled an excursion train from Silvis to Bureau Junction, Ill. and back.
The Central States Steam Preservation Association, a non-profit, volunteer organization, will now begin the rebuilding process, which is expected to take several years.
Nos. 6988 and 7081 are part of 4,712 locomotives of the 2-10-2 wheel arrangement built in China between 1959 and 1988. Although built in China, the design can be traced to American locomotives — 2-10-4s from Alco and 2-10-2s from Baldwin. These locomotives were delivered to the Soviet Union in 1931. The Soviets shared the drawings with the Chinese in the 1950s.