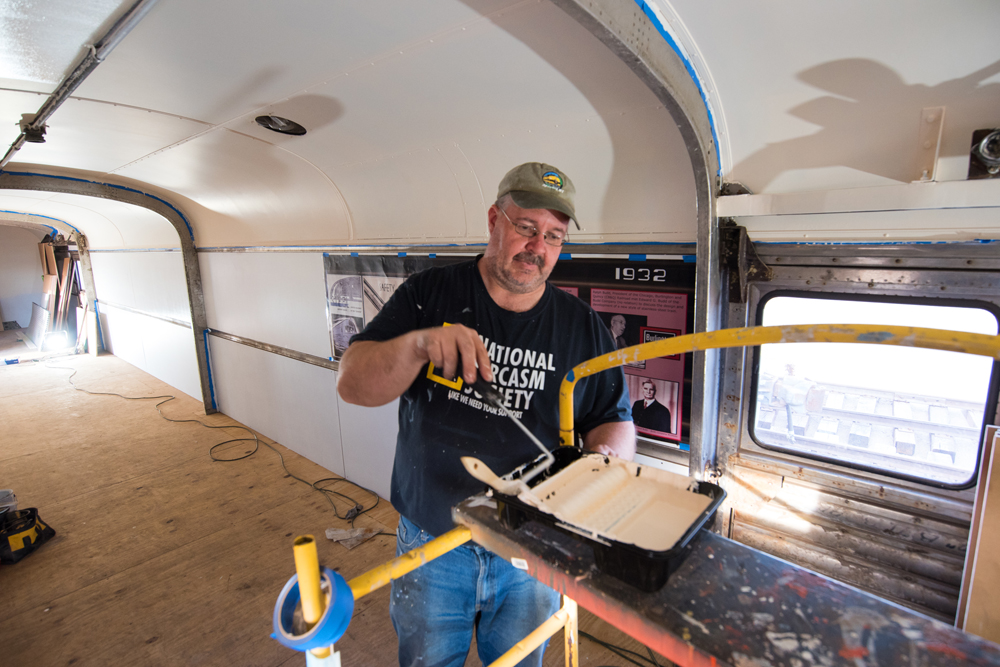 TREGO, Wis. — Wisconsin Great Northern continues to make progress in its effort to restore the Mark Twain Zephyr to operation. The railroad acquired the four-car articulated trainset, plus a spare car from the original Pioneer Zephyr, in 2020. Built in 1935, the train is the fourth of nine complete Zephyr trainsets built by the Budd Co. in Philadelphia, Pa.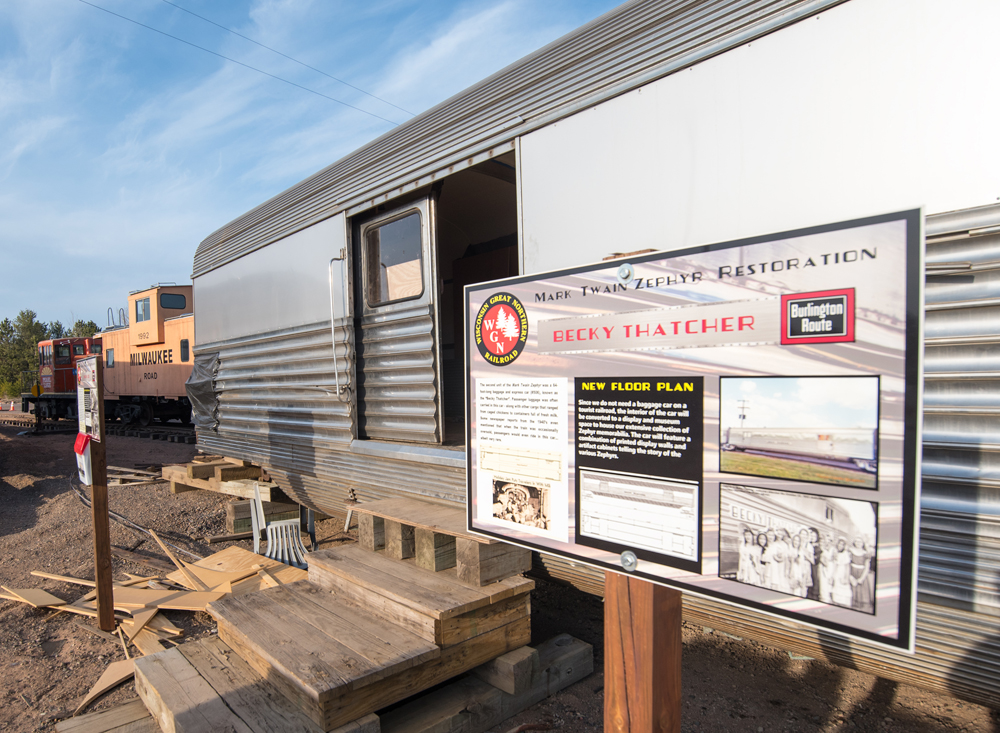 Work to turn former baggage car Becky Thatcher into a walk-through interpretive learning center is well underway. The car will feature the history of the Chicago, Burlington & Quincy's Zephyr program as well as the history of the Mark Twain Zephyr. High-quality graphics describing the Zephyr program are being presented in wall panels.
Work is also progressing on the Tom Sawyer and Huckleberry Finn cars is also progressing, with tile installed in vestibule and restroom areas. An air conditioning unit was added to round-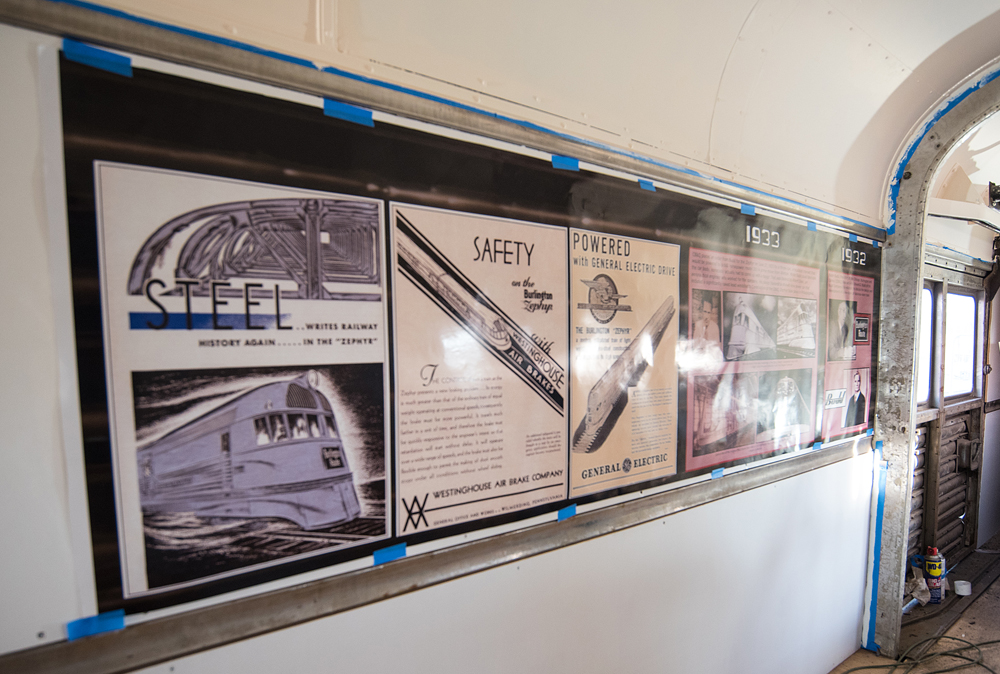 end observation car Tom Sawyer on April 2; it is now undergoing testing. New seating is being installed in both cars.
"It was a bit of a chore, but we figured out how to mount the new swivel parlor chairs" for the Tom Sawyer, Wisconsin Great Northern owner Greg Vreeland said. He added that the cars have ''good bones,'' referring to the train's stainless steel construction.
Trains News Wire will provide regular updates on the project as it progresses. Trains and Classic Trains magazines will be offering a DVD and magazine special issue on the project later this year. Watch Trains.com for more information on those products as it becomes available.