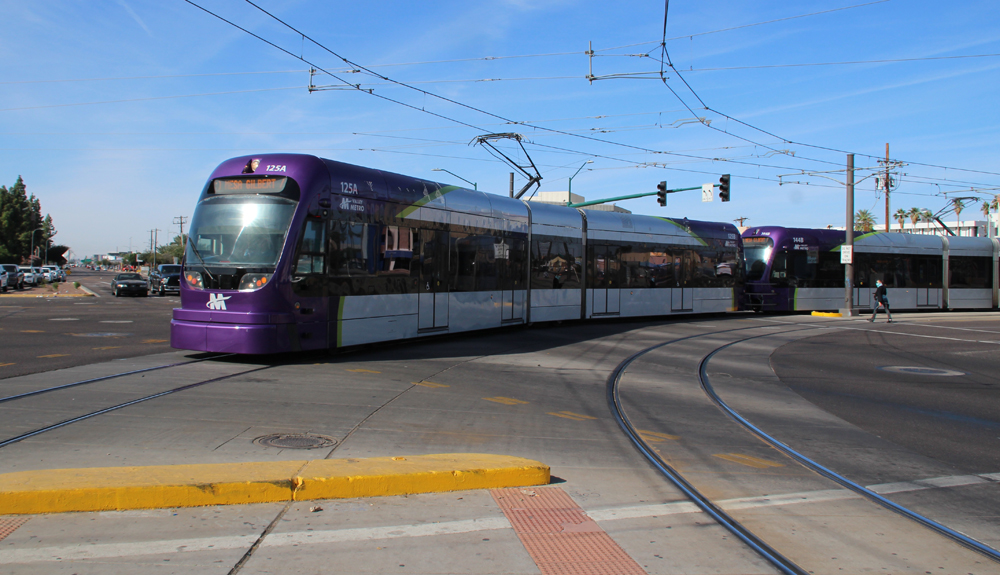 ---
PHOENIX — Phoenix officials were joined by U.S. Secretary of Transportation Pete Buttigieg Friday in marking the approval of $158.1 million in federal funding for the latest extension to the area's light rail system.
The Arizona Republic reports the money will fund the $401.3 million, 1.6-mile extension of the northwest portion of the 28-mile Valley Metro light rail line. It will extend the line from its current endpoint at 19th and Dunlap avenues to the west, past Interstate 17 to a now-closed mall to be redeveloped. The extension, expected to open in 2024, is expected to add 5,700 riders a day to a system carrying about 50,000 people daily. The extension will feature the first elevated platform on the otherwise at-grade system.
The funding, from the Federal Transit Administration's Capital Investment Grants program, was approved earlier this year but received its official sign-off on Friday.